Glenview's motto is "Eat. Drink. Live. Work." 
Nestled in the North Shore just a bit more than 20 miles from the Chicago Loop, it is a perfect place for families who want to be close to the city but also love the ease of suburbia. The town is ideal for the commuter, with two Metra stations. 
The downtown Glenview area has been undergoing a revitalization project to attract more businesses with increased parking, open space and streetscape improvements. When people mention the North Shore they think safe, clean and exemplary schools. When visiting Glenview, you will find that it has quite a few charming areas, a variety of restaurants, bakeries, shopping, nightlife, and play that both kids and their parents can enjoy.
Eat
From date nights to family-friends spots, Glenview offers an extensive mix of high-end restaurants, fast-casual, and local independent eateries.  
OpenTable's 2016 Diner's Choice, North Branch is a staple in the community. It has an extensive lunch and dinner menu featuring pizza, juicy burgers and other handhelds, as well as daily specials for both food and drink. Clearly, the owners have a sense of humor (and children of their own) because their kid's menu is hilariously accurate featuring the "I Don't Care" (mac and cheese) or "I Just Want a Snack" (two-topping personal pizza). 
Serving the Chicagoland area for more than 50 years, Walker Brothers is a weekend staple. It is best known for their Apple Cinnamon Pancake filled with fresh apples and complemented with a Sinkiang cinnamon and sugar glaze (it takes about 45 minutes for this beautiful creation to cook to sticky perfection). But it also offers other specialty pancakes (including gluten-free options), fluffy omelets, crepes, thick-sliced bacon, and more. If you're looking for some fuel, the fresh brewed Kona coffee is also another Walker tradition served with fresh heavy whipping cream. 
The Dairy Bar has been a staple in Glenview for more than 50 years and is conveniently located right by the Glenview train station, library and a children's park. It serves good, old-fashioned high-quality ice cream cones, sundaes, malts, and more that are a great and nostalgic reminder of an era gone by. The prices are also extremely inexpensive (kid's cone costs only $1.15!) 
Tip: They only accept cash.  
The perfect spot for a date night. This cozy spot is a dimly lit and offers amazing service and menu. Kick-off your visit with one of the signature flights featuring wine, whiskey, or your other libation of choice. Flight offers an award-winning menu and features 35 wines by the glass and hundreds of bottles to choose from. Customer favorites include the pan seared scallops, short rib, Waygu sirloin, and pork belly risotto. It's open for dinner Monday through Saturday.  
Tip: Monday and Tuesday 1/2 price wine bottles. Every day, but Saturday, 1/2 off martinis. Everyday Happy Hour 1/2 off all snacks and appetizers from 4-6 p.m.
Looking for a quick and healthy meal on-the-go? Well, look no further than Mingle. Serving freshly made-to-order juices, smoothies and acai bowls chock-full of fruits and veggies (warning: your kids may even like it!) It's also a great alternative to sitting at your local coffee chain, offering free Wi-Fi to work in peace while getting your sip on.
Is it a butcher or a sub shop? Both. Forza is a full-service butcher with the finest all-natural, locally and pasture-raised meats that also serves subs, paninis and salads. It offers a wide selection of fresh meats, chops and a top-secret traditional family sausage recipe (hailing from the East Coast). It's also a great catering option for parties since they offer pasta, salad, steak, and even have dessert covered! 
Tip: They offer $25 off your first order for catering.
Play
There are endless options to explore through play in Glenview. Whether your kids love climbing, building, pretending or laughing, it's all within reach.
The Place Where Awesome Lives features 17 engaging permanent exhibits for your little ones' own creativity and imagination from Adventures in Art, a baby nursery, a hands-on waterworks area (complete with smocks), a Whole Foods pretend market and baby/toddler area. It's advantageous to get a membership as two visits to this museum pay for your family for an entire year, plus it allows for additional family members and even the ability to visit other area children's museums. 
The Glenview Park District is one of the last working dairy farms in Cook County and is open to the public for recreation and learning. This 18.6-acre farm has cows, horses (Bill and Bob) and other livestock roaming in the open pastures along Wagner Road and Lake Street. Step into the past and learn about how farming was done in the 20th century. The award-winning Historic Wagner Farm Heritage Center contains interactive exhibits like bailing hay, "shop through history" at the 1930s grocery store or learn how to milk a cow. Take a horse-drawn wagon ride with Bill or Bob leading the way, it's sure to be fun down on the farm.
Celebrating 10 years and impacting more than 3,000 students, The Laughing Academy has quite a presence in the North Shore. It offers classes to students ranging from Pre-K to adulthood. The program is committed to building confidence, creative minds, inclusivity, empathy and more. With programs for all age groups, they are serious about fun. If you're looking to help build communication skills, The Laugh Factory may be your answer! 
Channel your inner Ninja Warrior as your kids and you crawl, leap, climb and jump through the obstacle courses of Funtopia. Located in The Glen, it's the perfect indoor fun zone to escape the blustery fall and winter or to host a birthday party (they offer packages!).
Shop
While Glenview has its strips of retail giants sprinkled throughout the city, its boutiques, antique stores and home design stores are what gives this area the charm and nostalgic atmosphere. 
Abt Electronics has been around since 1936 and is a family-owned business covering 68 acres with the store and warehouses. It prides itself on offering the best buying experience from A to Z with award-winning customer service. Abt is one of the largest independent retailers offering major appliances, home goods, furniture, design teams and electronics for your home needs. Don't forget to head upstairs to see the inspirational kitchen and other home designs. They are straight out of a Pinterest board!
This adorable boutique features stylish clothes, shoes, accessories and one-of-a-kind gifts. Enjoy browsing the racks for a stylish leopard print blouse, chunky sweater or platform glitter sneakers. It's truly one of those cute stores where you could buy one of everything.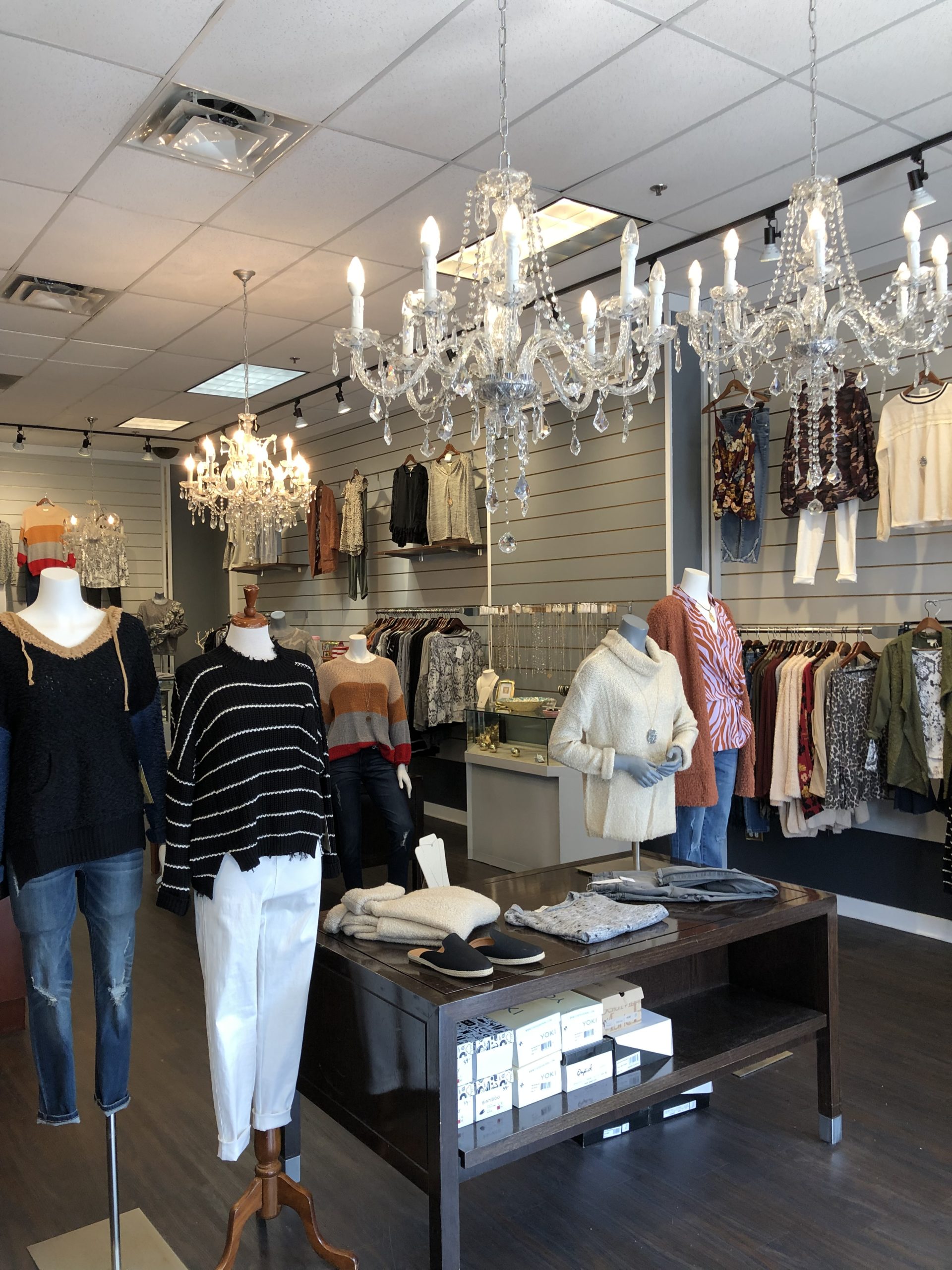 Your one-stop for a mix of educational and fun toys sure to suit kids of all ages. Shop by interest or age to find the right one-of-a-kind toys that will help imaginations run wild and reinforce what they're learning in school. 
Tip: They offer free shipping over $75, free gift wrapping, personalization, and pick-up. 
Hidden Gem
The Glen used to be home to the Naval Air station in the Chicagoland area. In fact, you can see the preserved control tower of Hangar One today proudly displayed at the heart of The Glen Shopping Center. Want to know more about the history? Head to the Naval Air Station Glenview Museum for guided tours. 
---
Follow Chicago Parent on Instagram.
---
This story originally appeared in the November 2019 issue of Chicago Parent. Read the rest of the issue.