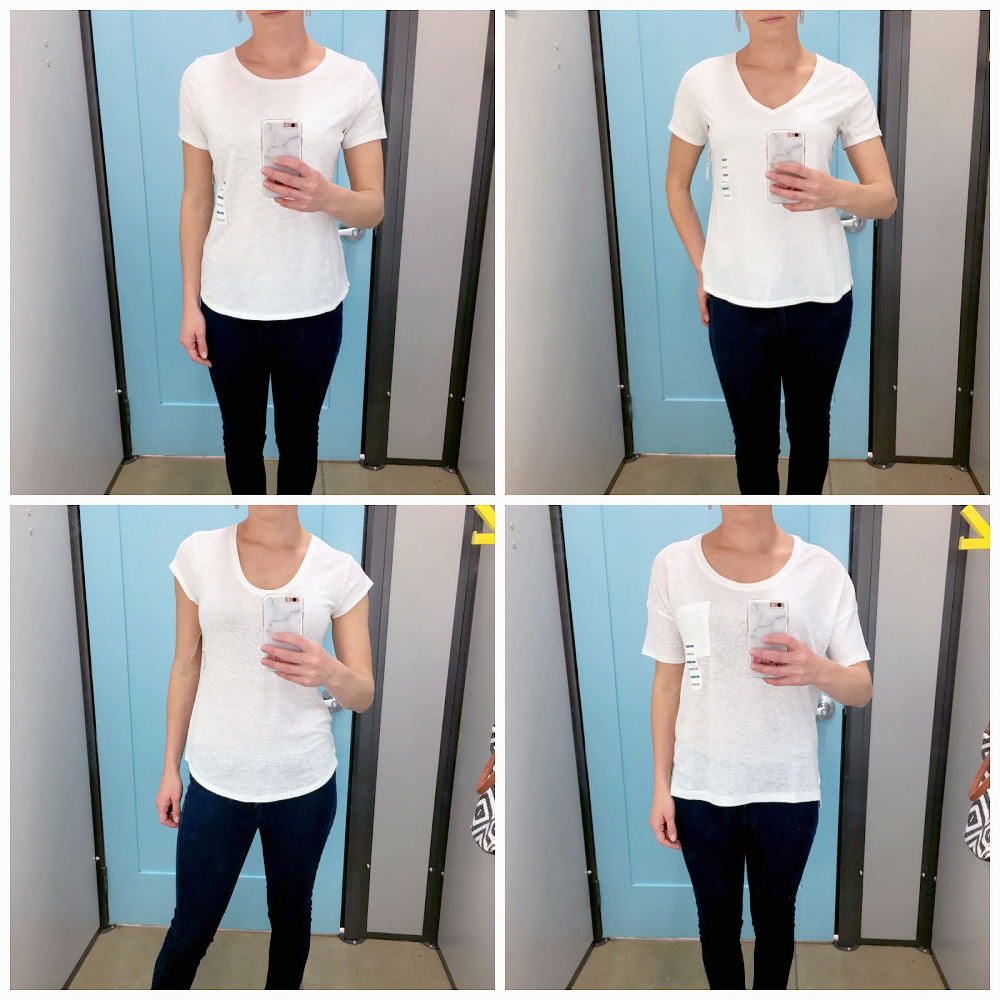 When all the glitz and glamour of the holiday season has passed, I like to get back to basics. The simplicity of a plain white T-shirt that fits perfectly, a sweater that holds up year after year, leggings that don't bag and sag—these things are comforting in a way that fast fashion can never be.
There are a few items I have scoured stores for the best of the best, and I am sharing my research with you to kick off the new year.
Cashmere sweater
I have about two dozen cotton sweaters in my closet, all which have lost shape, pilled and shrunk. I finally decided to invest in a cashmere sweater, which cost about as much as six of the cheapie ones combined. Let me tell you, it is worth it. Cashmere is technically wool but it is softer, stronger and thinner than the traditional counterpart. When taken care of properly (I use The Laundress Wool & Cashmere Shampoo), cashmere will outlast many other materials. Everlane has a classic Cashmere Crew for $100—a total bargain since traditional retail for a sweater of this quality is more than double that. 
Black leggings
I live in leggings, and a solid pair to keep your legs covered and cozy during the freezing temps is like gold. Over the years I have purchased dozens of pairs of black leggings, and only one has held up to my roll-on-the-floor-with-the-kids test. Uniqlo is a Japanese brand known for its affordable, high-quality basics. Its leggings are incredible—super soft, retain their shape and you can't beat the price tag. I like the Heattech line because it offers various levels of warmth at different price points.
Plain white tee
Is there anything more American than a plain white T-shirt and jeans? It will never go out of style, yet finding the perfect white tee is like a needle in a haystack. I went on a mission to find the unicorn of white tees, trying on more than 30 brands over a few days to get the perfect combo of comfort, style and affordability.
Overall, the Madewell Whisper Cotton Crewneck Tee was the winner, with the Old Navy EveryWear Slub-Knit Tee coming in as a close—and budget-friendly—second. They are thin enough to move with your body but not so sheer that they are see-through (when worn with a nude undergarment). 
Faux diamond earrings
I sported the shoulder-grazing earring trend all last fall, but to give my lobes a rest, I want a more classic look. I will never buy diamond earrings since I have lost more earrings than I care to think about. Plus, if you get the right pair no one will be able to tell the difference. Nordstrom has a great set of 2 caret cubic zirconia earrings for less than $50 (these sparklers are sure to become a staple in your everyday look).
---
This article originally appeared in the January 2019 issue of Chicago Parent. Read the rest of the issue.