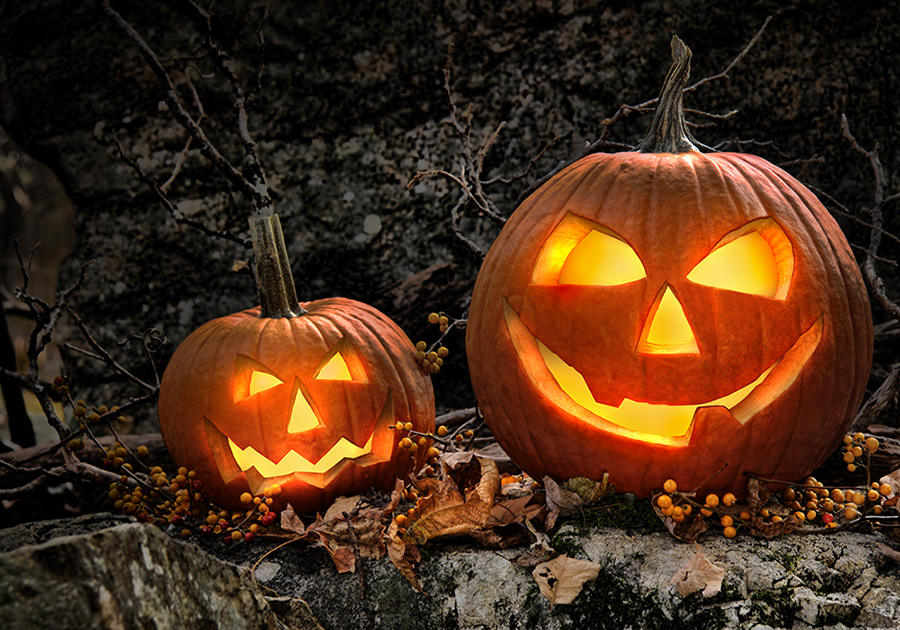 You can ignore all those costumed kids begging for candy at your door (except your kids, of course; they're ridiculously cute). The real star of the season is an orange-faced, gap-toothed fellow: Mr. Jack O. Lantern himself. And in case you're in the mood to check out some pumpkins that are a bit more impressive than the kind produced by your drugstore kit, here are two fests more than worth a trip. 
The Great Highwood Pumpkin Festival is all about setting records, from carving and simultaneously lighting the most jack-o'-lanterns ever to helping Make-a-Wish Illinois grant wishes to kids with life-threatening medical conditions. The three-day fest features all-you-can-carve pumpkins, the Pumpkin Parade, trick-or-treating and general fall fun, plus the Highwood Superhero 5K Run/Walk. And each night, jack-o'-lanterns of all shapes, sizes and designs are part of a ceremonial lighting that will knock your Halloween-themed socks off. 
$3; $5 Weekend Pass. Oct. 6-8. 17 Highwood Ave., Highwood.
If Highwood goes for quantity, the Chicago Botanic Garden goes for sheer size at its Night of 1,000 Jack-o'-Lanterns (name notwithstanding). Professional pumpkin artists—yep, that's apparently a thing—carve pumpkins, some as large as 150 pounds, using all kinds of tools to work their magic. The LED-lit jack-o'-lanterns then line a not-too-spooky path, which also features characters, live carving by the pros and the trains of the Model Railroad Garden. We're pretty sure the whole thing will get the creative juices flowing for your own Halloween masterpiece. 
$14, $12 members; $12 kids 3-12, $10 member kids. $2 more at the door. 6:30-10 p.m. Oct. 26-29. 1000 Lake Cook Road, Glencoe.