Finding the right backpack for kids can be almost as hard as Algebra II homework. We scoured the options to find our favorites for all ages and styles. 
A hands-down winner. Not only does it feature a 15-inch laptop case and huge interior, you'll never need another one with its lifetime warranty. We also loved the Digital Student Mauve Mist, $55, with an amazing 2,319 cubic inches of storage, electronics organizer, padded tablet sleeve and removable laptop sleeve.
$65, jansport.com, amazon.com
Roomy, sturdy Fenrici backpacks caught our eye this year. The colorful backpacks with laptop sleeve don't lose their usefulness for the sake of style, and we love knowing every purchase helps fund research and education of childhood rare disease. 
Pictured are the Bravery (above and also on this month's cover) and Joy backpacks.
$29-$85, fenrici.com, amazon.com
Our cover model, Grant, also is sporting the new slime green Super Heroic, slime-inspired TMBLR v2.0 limited edition kicks, created with Nickelodeon. 
$69, superheroic.com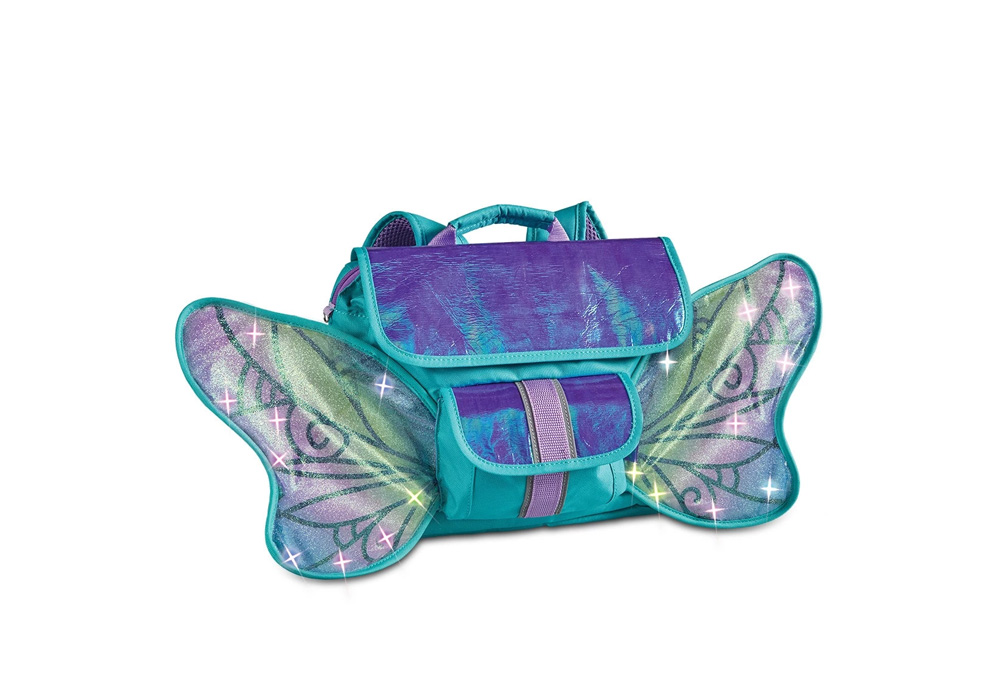 Perfect for younger students who love to imagine. Really, who can say no to light-up flashing wings? For every backpack purchased, one backpack filled with supplies is sent to a child in need.
$43, bixbee.com
You'll notice lots of cool adult people in the city sporting a bag similar to this. With two water bottle pockets, a nice interior with two pockets (one which will fit a tablet) and comfy shoulder straps, this backpack aimed for kids 6-11 is huge on style.
$48, perrymackin.com
---
Follow Chicago Parent on Instagram. 
---
This article originally appeared in the August 2019 issue of Chicago Parent. Read the rest of the issue.