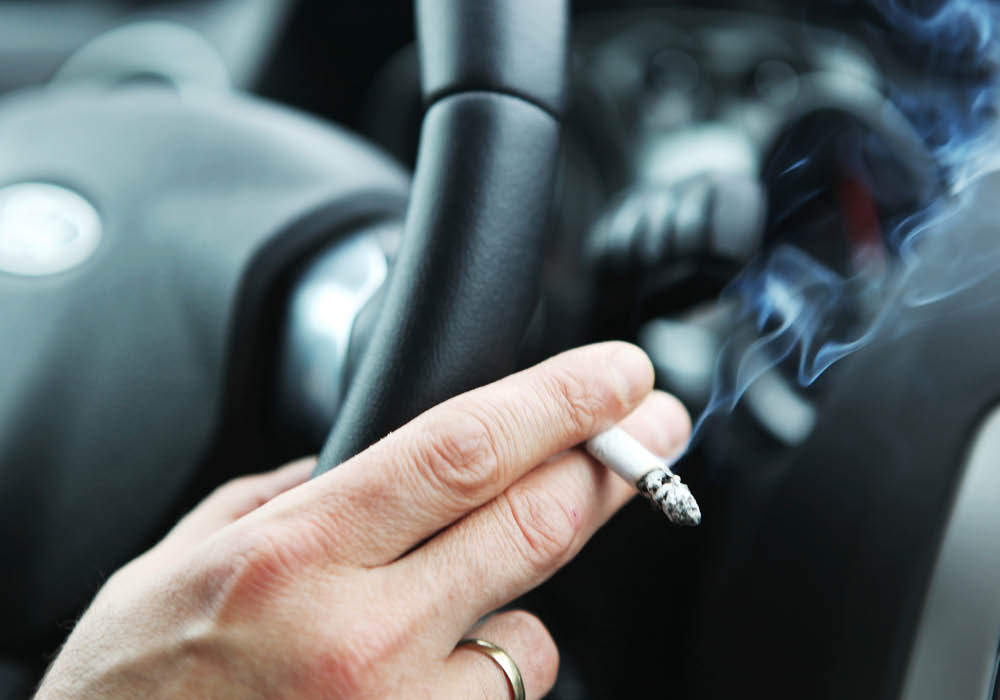 A no-brainer of an Illinois law is finally going into effect on June 1: It is illegal for people to smoke in vehicles when children are sharing the ride. And it doesn't matter if the windows are down or if the car is moving.
The law, House Bill 2276, is meant to protect kids under age 18 from secondhand smoke. Gov. JB Pritzker signed the bill last August, making Illinois one of only nine states that prohibits smoking in vehicles with children. Work on the law began more than a year ago in February 2019.
Right now, the law only applies to tobacco products, such as cigarettes, pipes, cigars and marijuana. However, Kristina Hamilton, advocacy director for the American Lung Association in Chicago, hopes e-cigarettes will be included at some point.
The Lung Association, based in Chicago, also is working to expand the definition of tobacco products to include vaping and e-cigarettes in the Smoke Free Illinois Act, she says.
Under the new law, police cannot stop a car solely because they see the driver or passenger smoking with the kids in the car. Violators face fines up to $100 for the first offense and up to $250 on subsequent violations
 The law, Hamilton says, will protect the most vulnerable from the damage of secondhand smoke because kids often have no control over their environment.
"Secondhand smoke is incredibly deadly, causing more than 40,000 deaths every year," she says. Kids are particularly susceptible because their lungs are smaller, meaning the effects can be even more devastating.
Secondhand smoke has been shown to cause higher rates of asthma, ear infections, wheezing, coughing and Sudden Infant Death Syndrome among other problems, she says.
---
Follow Chicago Parent on Instagram.