The South Loop is known as a neighborhood with questionable borders in Chicago. While many other neighborhoods have clear boundaries, this area south of the Loop was once said to only go down to Roosevelt but has now extended to a seemingly undefined area. Confusion aside, this just means there is more to love for residents and visitors of this diverse and exciting area on the South Side.
Explore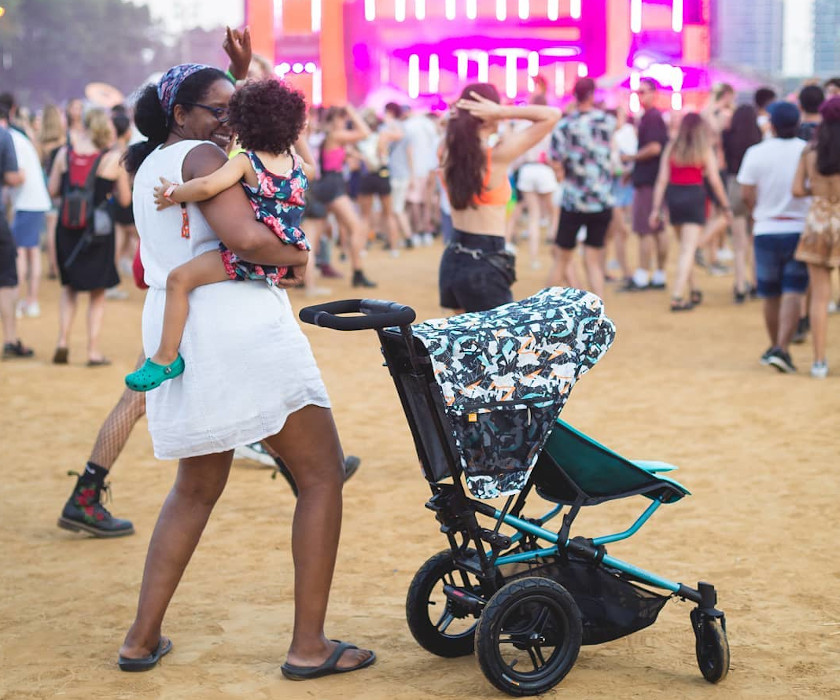 Placed in the "front lawn" of South Loop, Grant Park is a magnificent outdoor space. It also seems to magically transform into an outdoor venue at the drop of a hat. A visit to Grant Park can be a quiet stroll on one day or a busy music or food fest another day. There is always something to see and do.
Museum Campus
A day at the museum is epic at the Museum Campus. The campus is a beautiful cluster of awe-inspiring Chicago museums. The Field Museum, Shedd Aquarium and Adler Planetarium all share this space with the Chicago skyline to the west and the lakefront to the east. After a fun educational experience, go for a stroll on the lakefront path to decompress.
Northerly Island
Tucked away just south of the Museum Campus, Northerly Island brings the peaceful green landscape right into Lake Michigan. Home to the 12 Street Beach, this helps make Northerly Island a great escape from city life.
The Thomas Hughes Children's Library, on the second floor of the Harold Washington Library, is a welcoming fun space for South Loop families. The library has plenty of building blocks, puppets and puzzles for children to explore. They also have a wide range of programs for families to learn and play together. Take a trip up to the atrium for an indoor garden oasis with stunning architecture.
Play
Sod Room creates a zen play atmosphere by using earth tones and sustainable materials in their play space. It also hosts a plethora of weekly classes and seasonal events.  
The Bar Method has opened up a huge opportunity for parents to attend a specialized studio and take advantage of a day care option for kiddos! They essentially solved the modern parent struggle to find child care in order to have self care.
Tucked away at the south end of the tree-lined streets of Dearborn Park One, Cottontail Park is a hidden play spot in South Loop. A large open field surrounded by trees with an accompanying playground on the side. Cottontail is free of traffic and the hustle and bustle of city life, leaving kids with a safe spot to release their boundless energy.
Offering drop-in music, baby yoga, and Zumbini classes in the South Loop makes Tiny Tunes Studio a favorite in this neighborhood. Going over and beyond for the community, it also hosts free class every month to collect donations for local charities.
Eat
Delicious burgers and wings spot is what will jump out first. The lasting impression will be friendly owners and a team that takes a lot of pride in the food they serve. Vegetarian or Vegan? The Burger Point has it covered with a Veggie Burger to brag about.
The Spoke and Bird rounds out a day at the Women's Garden with a tasty meal or warm drink. Plus, there is plenty of room in their outdoor patio to enjoy warmer weather and atmosphere of the day.
Enjoy a treat or unique beverage at this corner spot. The open atmosphere invites those in search of a sugar fix to also find some good vibes at a chill spot in the city.
Hidden Gems
Roosevelt Collection is a spacious mix of large national brands and local small business favorites. See a movie at ShowPlace ICON and head over to Kido for story time or to buy the newest trending children's book!
This garden in a resident favorite. The garden is slightly hidden on a beautiful tree lined street. Grab a coffee at The Spoke and Bird and find a spot in the spacious garden. Go inside the fieldhouse for an indoor playground and Kids Science Lab.
Beignets are a New Orleans treat worth the powered sugar explosion. Akhirah's nails the beignet, transporting you to New Orleans with ever bite. 
---
Follow Chicago Parent on Instagram. 
---
This article originally published in December 2019 issue. Read the rest of the issue.