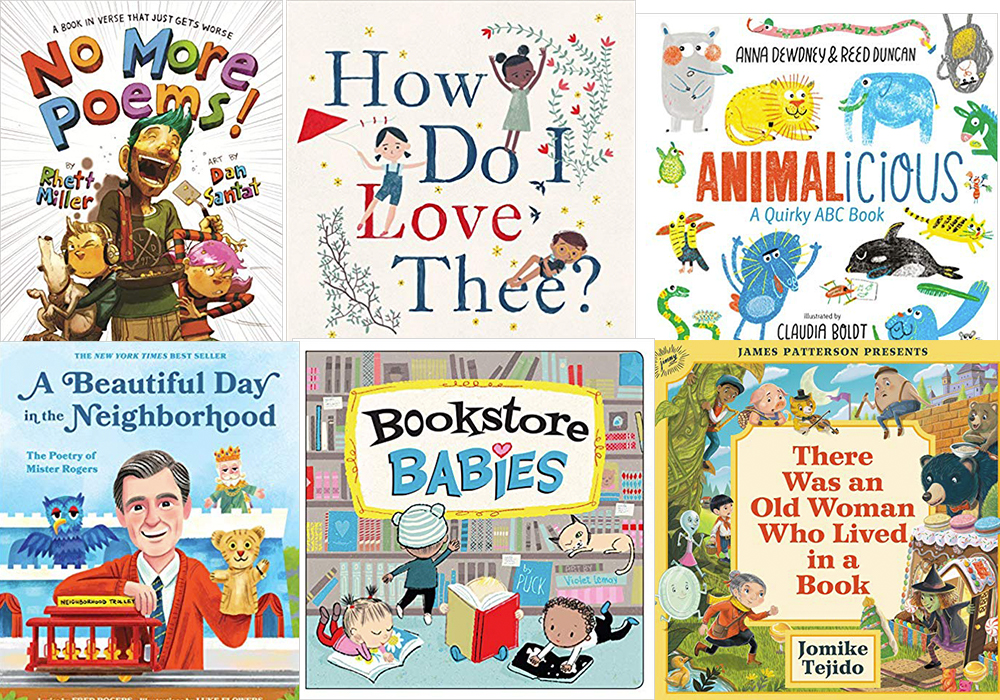 World Book Day, designated as April 23, is a great way to promote reading, writing and publishing. What better avenue than to join with young readers or read to even younger ones? These new books honor words, bookstores and poetry. 
Age range: Birth-3
This board book is full of illustrations by Violet Lemay of babies reading, being read to and playing in a bookstore. There is a list of activities and tips at the end of the book for new parents to engage little ones in words and play for even more learning (like "find the hidden numbers" and "point to the flags").
Age range: 4-8
Jennifer Adams, best known for her BabyLit series, uses Elizabeth Barrett Browning's opening lines of "Sonnet 43" to count the ways that parents love their children. A primer on Browning's sonnet is at the end, helping kids learn how the original poem launched the book they are reading.  
Age range: 4-8
As you think to yourself, "What 4-year-old needs an alphabet book," the answer is that every 4-year-old needs THIS alphabet book. Readers of all ages are asked to use their imaginations to dream up animals such as a "Cowabunga" and a "Hippopotamess." The illustrations by Claudia Boldt lend a hand as the "Spyder" eyes the "Taranchewla." Available for preorder on Amazon.
Age range: 4-8
As part of the James Patterson presents series, the story follows The Old Woman from the shoe as she searches her neighbor stories for her missing children, who didn't come home for dinner. It turns out, each story is missing a link from its tale: Papa Bear needs his bowl of porridge, the Spoon's Dish and the Cat's Fiddle are also gone. The trek walks through storybook land as the tales that kids know are quickly visited. Available for preorder on Amazon.
Age range: 5-10
In the vein of Shel Silverstein, Rhett Miller's book of poetry hits kids right in the funny bone. With a chuckle for readers young and old, each verse is a slice of life for a youngster – from baseball games to crowded bath to a plea for a dog.
Age range: 6-10
The poetry includes songs that were written for "Mister Rogers' Neighborhood" and "The Children's Corner," and were performed by Fred Rogers and Company on the shows. Opening with "Won't You Be My Neighbor," and closing with "It's Such a Good Feeling," topics include adults and parents, shyness, home and listening among many others. 
---
Follow Chicago Parent on Instagram.