School has already started, but are you already wishing for another vacation? Bust out those school calendars and plan your next 3-day weekend getaway with the family. I've rounded up a few suggestions for different types of families. You will find these destinations make a great road trip with plenty of fun for the family.  Get ready for your next getaway!
Dubuque, Iowa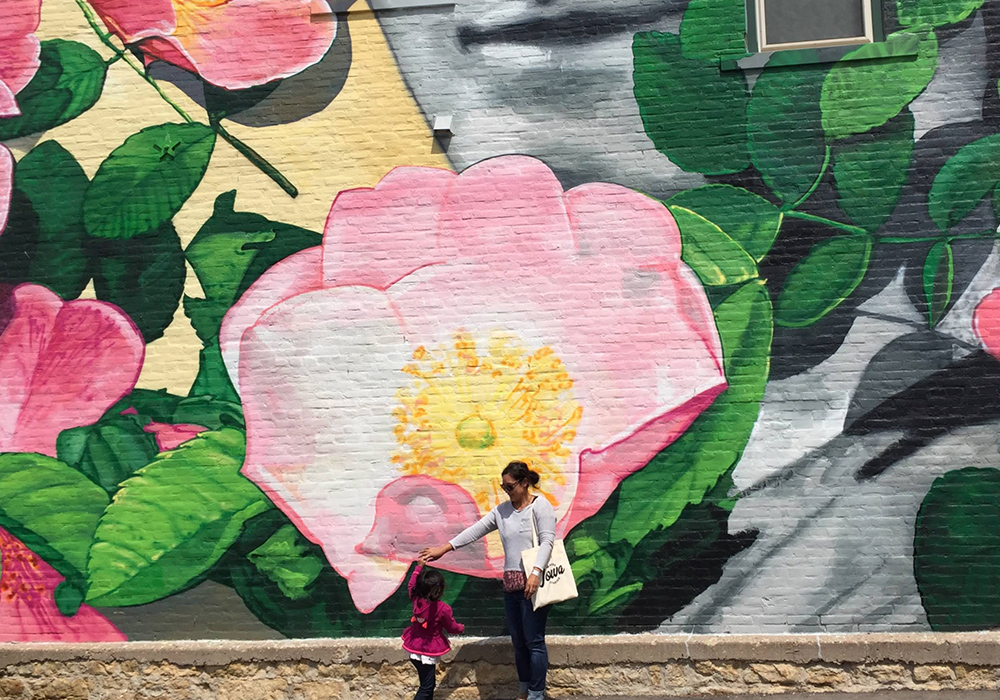 Best for: Families looking for big fun in a small town
Miles from Chicago: 181 miles
What to do: Located just west of Galena and the Mississippi River, Dubuque is a hidden gem for families. Ride the Fenelon Place Elevator, the world's shortest and steepest elevator ride taking passengers up 189 feet, for fantastic views of 3 states on a clear day – Illinois, Wisconsin and of course, Iowa. Then, take it underground and view stalactites and stalagmites at Iowa's largest show cave, Crystal Lake Cave.
Learn about the mighty Mississippi and the sea creatures it holds at the Smithsonian-affiliated National Mississippi River Museum & Aquarium. The Mississippi Riverwalk offers great views of the river along with fascinating public art sculptures, while panoramic views can be found at Mines of Spain Recreation Area along with the Julien Dubuque Monument, a tribute to Dubuque's founder. If you want to experience the Mississippi another way take a trip down the river aboard the American Lady Yacht Cruise where you can be the captain of the ship.
Love street art? Dubuque offers tons of Instagram-worthy street art in their walkable downtown. Whether you're a baseball fan or not, seeing the Field of Dreams movie site is an experience unlike any other. Getting a chance to throw the ball on the mound or run the bases is priceless.
Need more ideas? Find out 12 things to do in Dubuque.
Where to stay: Look no further than the Grand Harbor Resort and Waterpark for your Dubuque getaway. The hotel boasts a fantastic waterfront location along the Mississippi Riverwalk. It's perfect for enjoying a morning walk or a run along the Riverwalk. The real fun, though, is the attached waterpark with its zero-depth pool and sprinklers, slides, tipping bucket, small lazy river and water play structure.
Indianapolis, Indiana
Best for: Sports lovin' families
Miles from Chicago: 182 miles
What to do: Located just three hours from Chicago, Indianapolis makes for a fun and easy family getaway especially if you happen to have sports fans. One of your first stops should be The Children's Museum of Indianapolis. There's plenty to do keep your kids entertained at the world's largest children's museum, but with the addition of the awesome Sports Legend Experience, you will definitely need two days to enjoy everything the museum offers. All the sports you know and love are available for you to try out in the 7.5-acre addition including 12 outside sports experiences and three indoor exhibits. For instance, pedal your way to victory at the Drag Strip Experience or at the oval Pedal Car Racetrack Experience. How about tackling wobbling players, throwing passes or kicking field goals in the miniature football field with turf?
No trip to the Racing Capital of the World is complete without a visit to the Indianapolis Motor Speedway Museum. Take time to visit the Hall of Fame Museum exhibit to gawk at trophies, then take a spin around the iconic oval on a tour. Still have a need for speed? Visit the Dallara Car Factory for a behind-the-scenes look at how Indy cars are built. Thrill seekers might even want to consider taking a spin in a street-legal IndyCar!
Football lovers can take a tour at Lucas Oil Stadium. During the 90-minute tour, step inside the locker rooms and on the field of the 2012 Super Bowl NFL Indianapolis Colts. End the day by cheering on Indy's minor league baseball team, the Indianapolis Indians at Victory Field, with the Indianapolis skyline in the background. Have you ever tried duckpin bowling? Step back in time at Atomic Bowling where balls are as big as your fist and pins are much smaller.
Need a break from all the sports craziness? The Circle City offers a plethora of other family activities to keep you busy. Hang out with the animals at the Indianapolis Zoo or rock out at the Rhythm Discovery Center. Take it outdoors and explore White River State Park by renting bicycles or walking along the canal. While you're in the area, head just outside Indianapolis to Hamilton County 's Conner Prairie, a living history museum with animals, opportunities to revisit the past, plus a chance to ride a tethered hot air balloon. Kids will enjoy getting one with nature at Treetop Outpost, a fun and educational treehouse and fort.
Where to stay: Looking for something a little different? Bonus points if you have a train lover in the family. For a truly unique experience, stay in a converted train car at Crowne Plaza Indianapolis Downtown Union Station that date back to the 1920s. In fact, the hotel is a historic landmark property located on the site of the first Union Station every built.
St. Louis, Missouri
Photo Credit: Gordon Radford, St. Louis Convention and Visitors Commission
Best for: Families looking to keep busy on a budget
Miles from Chicago: 298 miles
What to do: St. Louis offers plenty of things to do for all busybodies and you'll be happy to know that the Gateway City offers more than 75 free things to do. Yes, you heard that right. You really don't have to spend anything to have fun. And you'll be happy to learn that most of their free attractions are some of their best!
Recently awarded the best zoo and best free attraction, the Saint Louis Zoo is not one to be missed. Watch sea lion frolic around as you walk through the underwater tunnel. Or take a walk on the wild side and spot grizzlies, giraffes and elephants. Forest Park, the city park, also has the fun dinosaur and space lovin' Saint Louis Science Center, along with other free attractions such as the Saint Louis Art Museum and Missouri History Museum.
Since you are in the Gateway City you can't miss visiting the iconic Gateway Arch with its new museum. To truly experience the Arch, head up to the top in a tram and take in the beautiful views. Explore the rest of the grounds including the historic Old Courthouse. Stop at Kiener Plaza, the square in front of the Old Courthouse, featuring a fountain garden with a splash pad, a children's play garden, and picnic tables.
Although the City Museum is not free, it's totally worth the splurge. The colorful playhouse is a fun place for both kids and adults to enjoy. Consisting largely of repurposed architectural and industrial objects, the City Museum has no shortage of Instagram-worthy opps.
Where to stay: The Drury Plaza Hotel St. Louis At The Arch is literally just steps from the Arch and perfect home base for your adventures. Plus, the Drury Inn is a family's BFF with a free hot breakfast, free popcorn and soda, and free light dinner, and free adult beverages. What more could you want?
Follow Cheryl's family adventures at O the Places We Go.