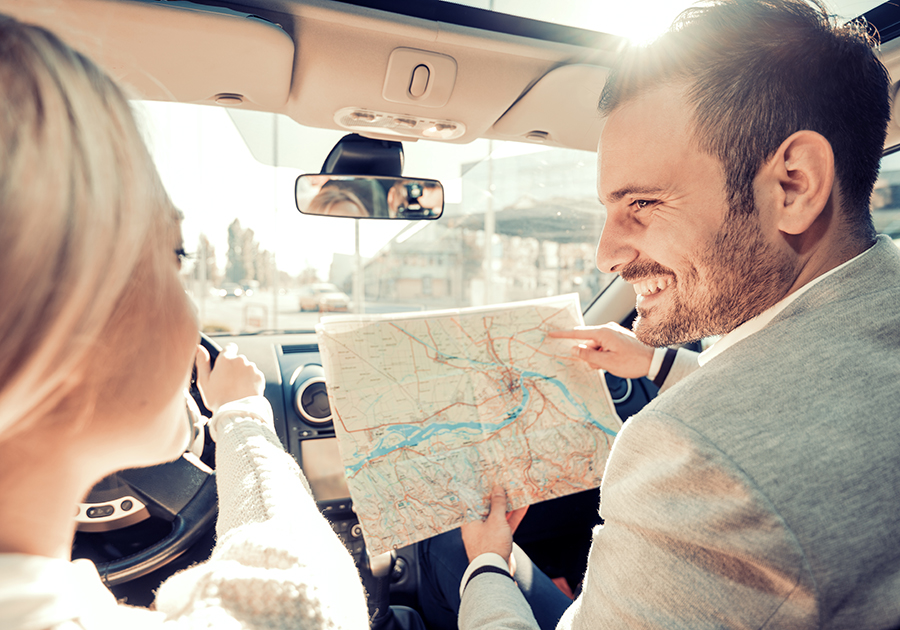 My best advice for a happy marriage? If you get the opportunity to take a kid-free trip as a couple, do it. I know a lot of parents have anxiety over leaving their children for the first (or tenth) time, but your little ones will be just fine while you're gone and, trust me, your relationship will be all the better for it. (Also, hello, sleeping in for the first time in five years.) You'll return from your vacation refreshed, recharged and ready to tackle parental duties once again. Here are a few of my favorite places to visit sans kids. 
Galena, IL
Don't feel like venturing too far on your first kidless excursion? The historic town of Galena in northwestern Illinois is just far away enough to feel like a "vacation" without having to leave the state. Book a room at one of Galena's many adorable bed and breakfasts or if you want to be in the middle of it all, stay at the DeSoto House Hotel on Main Street. 
Galena has pretty much everything you could want in a quaint weekend getaway: wineries, antique shops, romantic restaurants and scenic views for miles. Fall is my favorite time to visit (the foliage is gorgeous), but you can find more lodging availability if you go during the spring and summer months. Winter also has its pluses, since Galena is known for having amazing ski trails. However you end up spending your time, you'll leave wanting to make Galena an annual trip. Good thing the town is just a three hour drive from Chicago. 
Las Vegas
Obviously, Vegas has a reputation for being a place to let loose. And although the city is known for hosting wild bachelor and bachelorette shindigs, there's still plenty of fun for couples to find. If gambling isn't your thing, check out a show, indulge in some retail therapy at the The Forum Shops, get a massage at one of the many hotel spas or simply relax by the pool. I know, it's hard to remember a time when lounging poolside with a drink was a thing after years of taking on the lifeguard role, but on kid-free vacay, the possibilities are endless. 
The best part about choosing Vegas for your trip? Flights are usually pretty affordable and hotel deals are plentiful, leaving you with extra cash for all of the amazing dining options. If you're looking for a quiet, romantic dinner, I highly recommend checking out some of the restaurants that are off the strip. They're usually easier to get a reservation at and less crowded than many of the trendy casino spots.
New Orleans
My love for Nola runs deep. Between the beignets, Hurricanes and jazz music everywhere you go, it truly feels like adult Disneyland. Like Vegas, New Orleans can be a fairly rowdy place, but avoid Bourbon Street in the evenings and you'll be just fine. If listening to live music is on the agenda, check out the clubs on Frenchman Street, just north of the French Quarter. During the day, take a voodoo or cemetary tour, relax on a steamboat cruise or brave the long lines at Cafe Du Monde. 
Oh, and let's not forget about all of the amazing food. Enjoy a tasty dinner after an afternoon of perusing the shops on Magazine Street, and remember what it was like to eat a restaurant meal that doesn't involve chicken fingers and endless potty breaks. Also, make sure to order a decadent dessert that you don't have to share with anyone (not even your spouse).