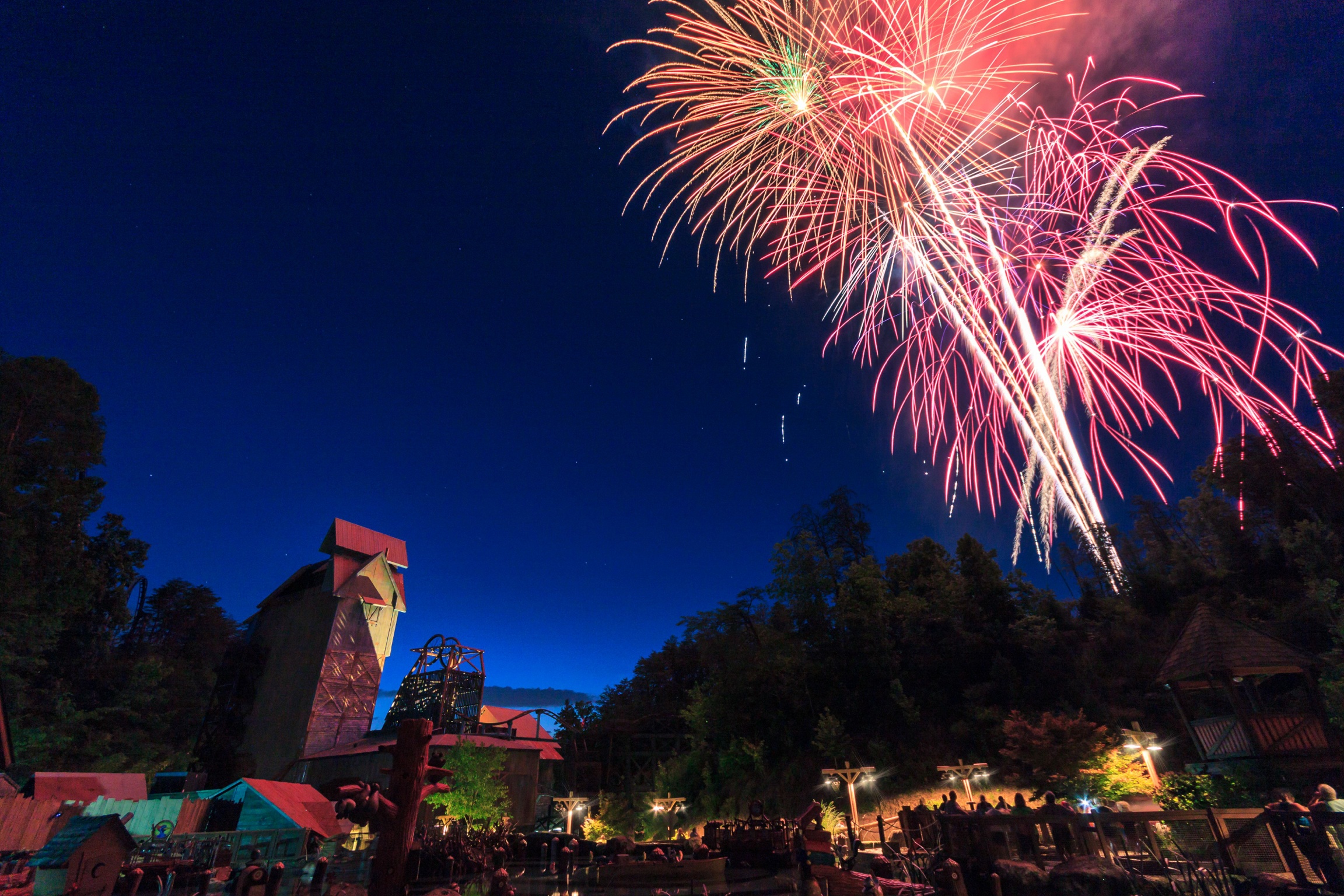 If your family loves amusement parks and you're looking for some summer travel inspiration, here are three parks worth making the trek to. Whether you're up for driving or flying, new adventures await in these family-friendly destinations. 
Boasts the largest amusement and water park in the Midwest
A five-hour drive or quick flight to the Cincinnati area is well worth it for the all-around fun that is Kings Island. The Planet Snoopy kids' section has been voted the best kids' area in the world by Amusement Today … seventeen times! It's packed with rides, shows and Peanuts character meet-and-greets. Plus, Kings Island is home to the 2017 Best New Ride, Mystic Timbers. The wooden coaster reaches speeds up to 53 miles per hour and provides plenty of airtime, but isn't too intimidating for younger kids.
Other favorite rides include Backlot Stunt Coaster, which zooms to a crazy-fast start, and The Racer, a wooden coaster that features two trains speeding along identical tracks.
Kings Island has a new executive chef, James Major, a two-time Food Network Chopped show winner. The new Coney Bar B Que fast-casual restaurant is perfect for a tasty lunch of pulled pork sandwiches, rotisserie chicken and Queens Island sausage. 
Soak City Water Park entry is included with Kings Island tickets. Start the day early to pack in as many rides as possible, then jump the waves or glide down some of the 36 water slides.
Summit, a Dolce Hotel, is an artful accommodation that has eye-catching displays, much like the captivating murals peppered around Cincinnati. Check out the Over-the-Rhine neighborhood and Washington Park, which features a children's playground, water fountains with color-changing lights, plus games and drinks on the Southwest Porch.
If you're lucky enough to catch a Cincinnati Reds baseball game, try to stop by their Hall of Fame, and grab a scoop of Graeter's ice cream too. The Sleepy Bee Café was our favorite brunch place, with tasty, healthy food and friendly service, plus a fantastic children's bookstore, Blue Manatee, a couple doors down.
Answers your craving for sweet thrills
My daughter's fondness for sugary confections and excitement about reaching 48 inches drew us to Hersheypark to celebrate her 7th birthday. Amongst the green pastures of Pennsylvania sits the family-friendly theme park that originated as a perk for Hershey employees. Today, more than 70 rides, plus a water park that's open until Labor Day, are all included in the price of admission.
We loved Wild Mouse, a ride with sudden turns that make you feel like you're about to jump off the track; Comet, a classic wooden coaster with drops, turns, and airtime; and Laff Trakk, an indoor funhouse coaster.
Make kids' candy-coated dreams come true at Hershey's Chocolate World. Create Your Own Candy Bar is a delightful, immersive experience into designing your own custom treat and wrapper. Chocolate Tasting was interesting too, as it encouraged my kids to slow down and savor their chocolate instead of choking down as much as they possibly could. 
We stayed at the Best Western Premier in Harrisburg, where the lobby is decked out with huge Hershey's Kisses dangling from the ceiling. They have a large, indoor pool, which our room opened right up to.
You simply must not miss the Roundtop Mountain Resort Mountain Adventures package. Only about half an hour away, you can spend the full day having fun in the sun. There's a 600-foot Super Slide, a huge treehouse with zip lines, bumper boats, a wooded play area and so much more. 
Have you heard of OGO Balls? Roundtop is one of thee locations in the U.S. with these large bodysurfing balls. A ball within the ball keeps you from rolling upside down as you're launched down a giant tubing hill. You and up to two others can jump inside with some icy cold water and slosh down the hill. One of the workers there called it a human washing machine. My kids and I agree that it was totally insane.
Another great place to visit is Indian Echo Caverns. Explore the cave, mine for gems and pet some animals on the peaceful grounds. We also enjoyed Millworks, a restaurant and brewery with art studios and a gallery.
Down-home fun
A Smoky Mountain getaway that includes a visit to Dollywood in Pigeon Forge is sure to amuse the whole family. Helmed by the country legend with the big hair and beautiful voice, this Southern gem of a park has won many accolades from Amusement Today, namely for its friendliness, food, shows and Christmas event. 
Feel the hospitality as you walk the grounds and experience some of the incredible shows, with talent from Dolly's own family. Taste the warm cinnamon bread and see why more than 350 loaves are sold every hour. Dollywood's Summer Celebration includes extended park hours, nightly fireworks and special entertainment. 
Can't make it until the fall? September 28 through November 3 is a great time to visit because of Harvest Fest. See the colors change in the Smoky Mountains and thousands of carved pumpkins illuminate the evenings at Dollywood.
There are thrill rides, like Lightning Rod, which launches riders at high speeds over hills in a 1950s-themed hot rod; Eagle Mountain Sanctuary, a home for Bald Eagles who wouldn't survive in the wild; and Chasing Rainbows, an interactive Dolly Parton museum. 
Splash Country Water Park is open until Labor Day. Stay at the gorgeous DreamMore Resort or Dollywood Smoky Mountain Cabins and get exclusive perks at the park.