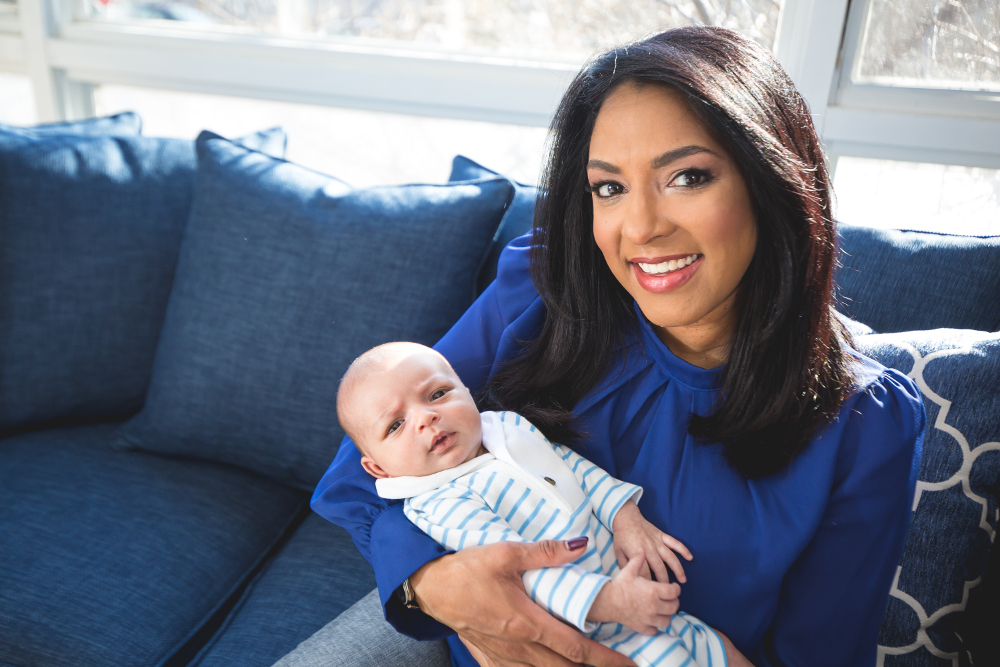 NBC5 Meteorologist Alicia Roman talks with us about being a new mom in Chicago.
How did you and Nick decide the time was right to have a baby? 
Nick and I knew we wanted children pretty much the day our relationship started. It was something that was really important to us. We had some struggles in the beginning but knew it would all happen in God's timing. Now that we have been blessed with Nico, we hope to extend our family. I would LOVE to add another little boy or girl for Nico to play with, maybe a couple more.
Tell us about that moment you and Nick met Nico after your 23 ½-hour labor:
I think that's when I really started crying. When he was born, I looked over at my husband and he had tears. Once they brought him over to me and I held him, it was such a special moment. (Nico) was so calm. He was looking at you and you are looking at him. It was the most powerful moment I've ever felt of my life. You just look over at your husband, it was the most wonderful time. I still look at him and I feel we both look at each other, that magnetic spark you have between mother and child.
What is the thing that surprised you most about becoming a mom?
I think the compassion and the patience I've had. … I've always been very impatient, maybe even a little uptight. Since becoming pregnant, I think I've just calmed down and I'm trying to just let it all sink in and just soak it all up. People have said so many times to me that the days are long, but the years go by pretty fast. I don't want any of it to go by fast.
Everyone probably is giving you advice. What's the best so far?
Just soaking in every single moment. You don't need to be here, be there, go here, go there, just hang out, just be with your son. You don't have to rush, you don't have to rush their life. 
Have you thought about your parenting style?
That's kind of been a tough one for me. I don't want to be the smotherer, but also I don't want to be too relaxed as a parent. … Right now, I think we go with the flow a little. We're still trying to figure out what type of personality he has and will adapt that into our lives and we'll also adapt our personality into his life. We're still trying to figure everything out.
---
This article originally appeared in the May 2019 issue of Chicago Parent. Read the rest of the issue.