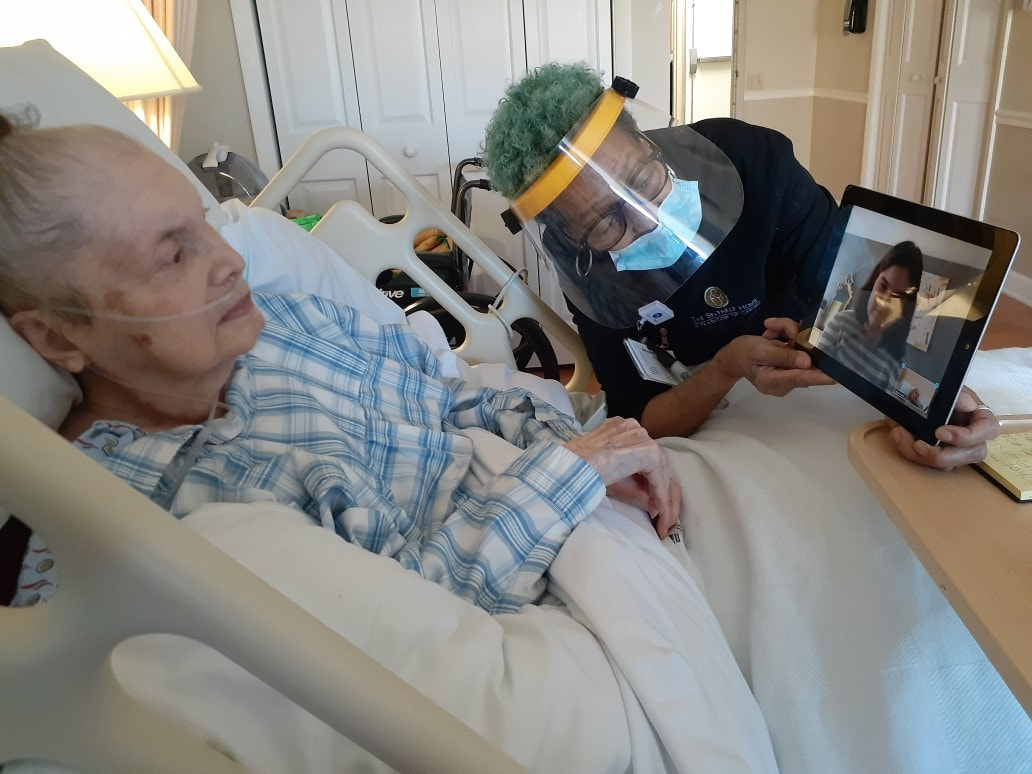 A group of teens, worried about the loneliness Chicagoland's senior residents face during the pandemic, has put that worry into action that they hope will make a difference long after life gets back to normal.
Lifting Hearts With The Arts is the brainchild of 15-year-old Walter Payton College Preparatory High School freshman Maya Joshi of Chicago, who recruited her twin sister Riya and best friends Eleanor Van Houten and June Stevens to help create something life changing.
The new nonprofit connects teen volunteers with shut-in seniors in independent or assisted living complexes, as well as those in homes for the visually impaired, sharing stories, time and talents to boost their spirits and mental health.
The idea started soon after Illinois' stay-at-home order went into effect over the breakfast table one morning as Maya thought about missing her grandparents and how much they loved getting video calls from her family. She says she was feeling isolated herself and sad that the already-shortened school year due to the teachers' strike went virtual.
With Riya, Eleanor and June, she wanted to create the volunteer effort to replicate the joy she saw in her own grandparents' faces for senior citizens all over Chicagoland.
"They are really compassionate and empathetic. Without them, none of this would have been possible," Maya says about the team.
They quickly built a website and social media presence and began reaching out to independent and assisted living senior complexes, volunteering to become companions through video calls where they sing, play music, paint and play games together. As word began to spread about Lifting Hearts With The Arts, more teens signed up to volunteer.
The students last week conducted 117 visits. Maya looks for it to keep growing.
"I think it really … lifts my heart honestly," she says. "It allows me to meet new people who I wouldn't normally meet. It was amazing for me."
"We teach them stuff about our generation and they teach us about their generation," she says.
Lifting Hearts with The Arts became a nonprofit last week and is seeking gently used iPads for senior residents to use as well as money donations to buy more iPads. In one senior complex, for example, Maya discovered it has just one iPad for 200 residents to share. 
"The response has been really great. I think it's been great for both the residents and us," she says. "… Our goal is to help as many people we can during these times."
To help these young helpers, donate on their website.
---
Follow Chicago Parent on Instagram.