As we continue to support Black-owned businesses, don't forget to spoil your littles with a few new items. The online shopping world has plenty of options for them, ranging from tees and accessories to dresses and jackets. Start your shopping with our list of Black-owned clothing brands for kids and babies.
If you prefer minimalist fashion for your kids, you'll find all you need at Miles & Milan. This gender-neutral clothing line includes tees, sweatshirts, joggers, bodysuits and more.
Brighten up your child's closet with these budget-friendly clothes from Cozy N Cute Boutique. The sunshine and rainbow sweatshirt will certainly bring a smile to anyone's face.
Shop all things baby at this Atlanta-based clothing brand. Lucy Lue Organics has got you covered with baby gowns, one-pieces, tops, bottoms and simple accessories.
Kido is always packed with great toy and book representation, but it also includes a collection of graphic tees and onesies. Snag one of the "Vote" tees to give your kids a voice during this election season.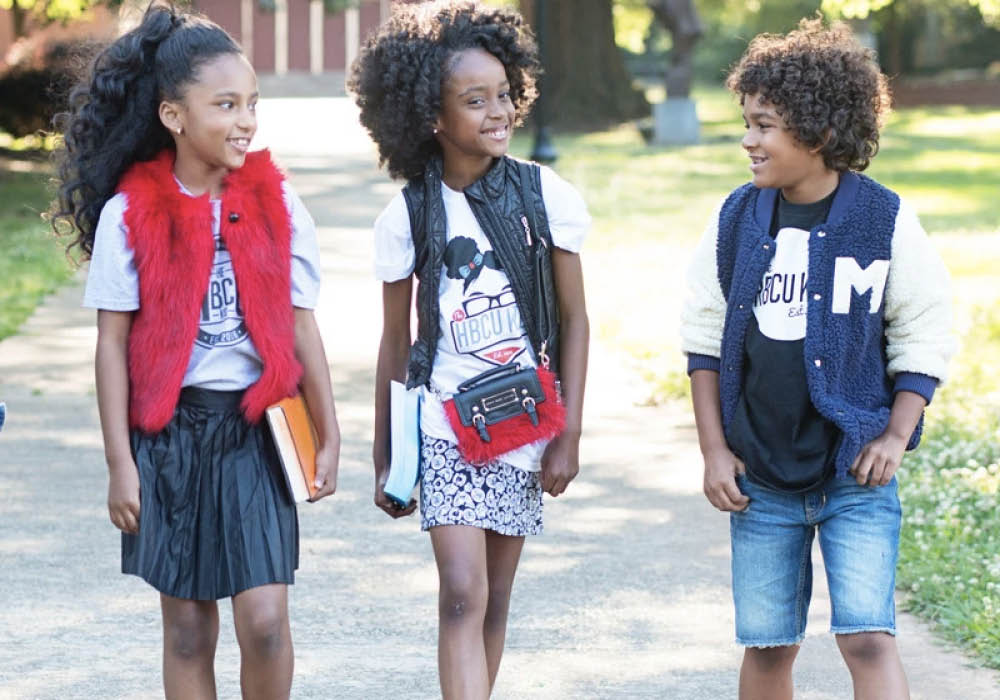 The HBCU Kid comes with a great message to encourage the next generation to become leaders of Historically Black Colleges and Universities. Not only does the group sell clothing, but it offer college tours and and book scholarships to students.
Minibrook aims to make children's clothing stylish and comfortable. From cozy pants to skater dresses, we wished some of the clothes came in grown-up sizes!
If you're a fan of sustainable clothing, Le Petit Organic's handmade and vintage-inspired collection won't disappoint. You can also stock up on toys and kid-approved decor items.
Rah's Love Boutique helps your little fashionistas keep up with the latest trends. Need some fashion advice? We recommend stocking up on these adorable sets that instantly give you a stylish outfit.
These rompers look absolutely darling! They come in a variety of sizes, colors and patterns to match your child's style.
---
Follow Chicago Parent on Instagram.