Shopping with little ones can present a host of challenges. Personally, I have had trouble maneuvering with a stroller in many stores and have gotten sideways glances from people when my toddler started fussing. If you have ever had a not-so-hot shopping experience with your kiddos, then you'll appreciate the idea behind FUNDAY, a new business that recently opened at my go-to shopping center, Westfield Old Orchard. 
Co-founders Kiki Silva and Bela Lopes are both Brazilian mamas. In Brazil, the pair used drop off play spaces at shopping centers, so they could shop while the kiddos had fun too. Kiki pointed out how she liked approaching the experience as a family instead of leaving the kids at home with a sitter. The whole crew got the excitement of going to the mall. They would part ways, so parents could shop while kids played and then the family would circle back for a meal out together. This is the concept that Kiki and Bela recently brought to Old Orchard! 
Yup, parents, you read this correctly: You can drop of your kids to have a great time at FUNDAY while you scout out that outfit you need for your date night, sip a latte at the nearby Starbucks, or pick up some just-for-you products at the Aveda shop around the corner. Here are seven reasons why your family should check out FUNDAY.
1. This service is for kids age 3-12 as the staff does not change diapers.  
2. FUNDAY provided a much-needed change of scenery for us during an open play session. My son could not get enough of the magnet wall with all kinds of blocks and toys that will make your magnet/fridge set up at home pale in comparison.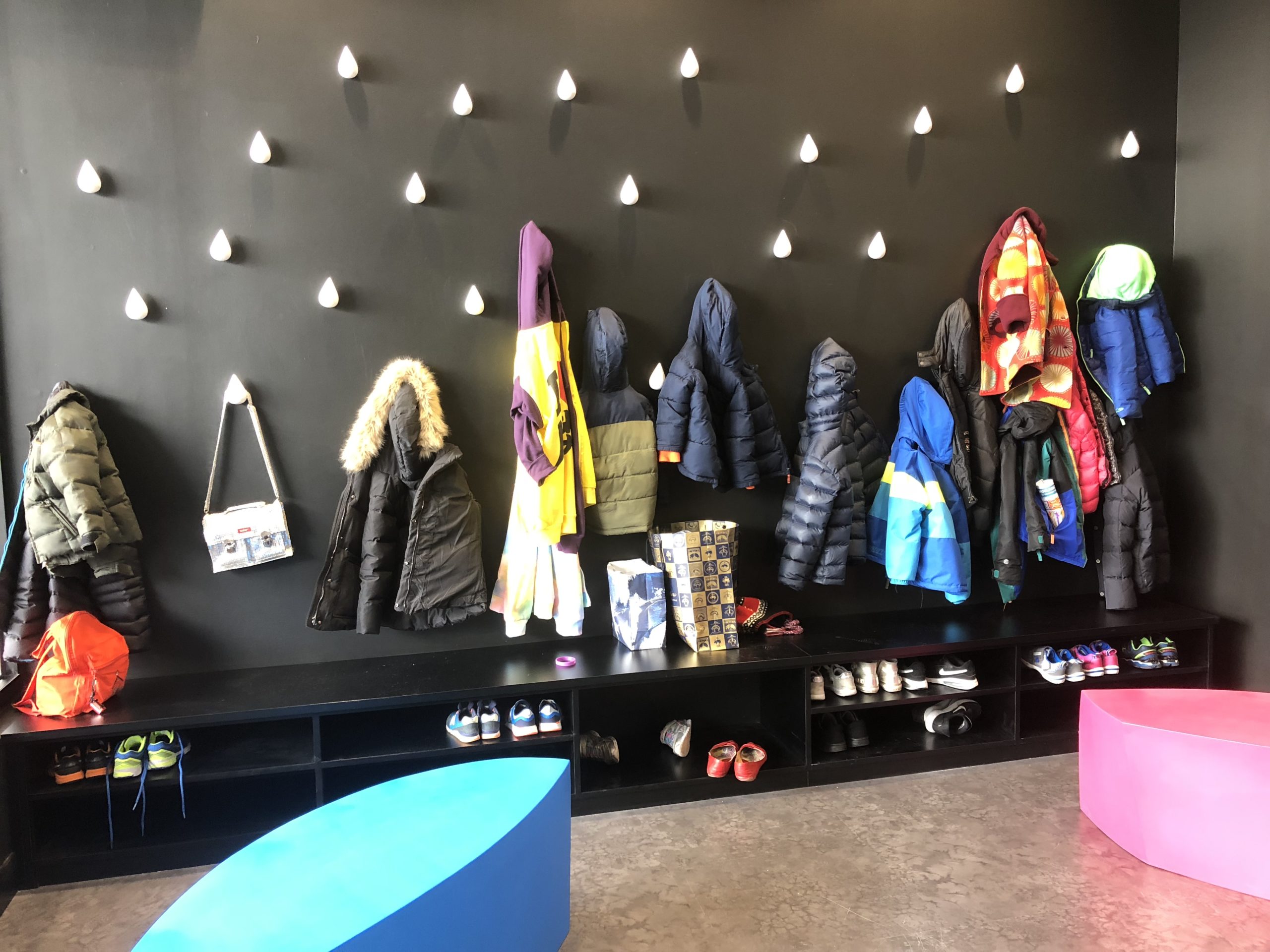 3. This place is made for Chicago winters! Sure, all the kiddos had to pile on the coats and boots to get to FUNDAY but the process of bundling up was more than worth it to play with my son in a warm, creative, and, did I mention, immaculate, indoor play place. It felt like a kid-friendly oasis from the wintery weather. 
4. Co-founders Kiki and Bela have much more in common than being Brazilian parents. They also happen to be friends and lawyers. The pair showed a clear passion for the business and a welcoming attitude to everyone who walked through the door. 
5. This entrepreneurial duo clearly put thought and effort into the play space, which is divided among distinct areas such as Arts & Crafts, Lego, Board Games, Make-Believe Pretend Play, Reading, Basketball, Interactive Video-Games plus that STEM Magnet Wall that my son loved. It was interesting to see which areas appealed to the variety of different aged children who were there during our visit. 
6. In addition to the drop off and open play options, FUNDAY is available for parties and hosts special events such as movie nights (on all of the fancy looking screens) and music classes. I am definitely going to circle back for a special event, and I could see this place being ideal for a kiddo's birthday bash.  
7. Kids seemed to love it! Whether children were doing crafts, shooting hoops or grinning from ear-to-ear and running around with a bunch of fake money in a mini shopping cart like my toddler. Hey, to each his own, right? Kiddos clearly had a blast there.  
8. My only disclaimer about this place is that your kid may not want to leave. Isaiah required a flat out bribe in the form of a yellow balloon to coax him back into his stroller and out the door. 
---
If you go
4905 Old Orchard Center, Skokie
Find more information at fundaykidsplay.com. 
---
Follow Chicago Parent on Instagram.