If you're looking for a reason to pick up a timed ticket to a local attraction, this spring and summer, there are some great exhibitions that make the trip worthwhile. (Check out these events early, because some timed tickets sell out fast!) From Art on theMART's collaboration with Adler Planetarium to the Model Railroad at Chicago Botanic Garden, there's a little something for everyone. Check out these new exhibits in Chicago and the suburbs.
Read more: Things to Do with Kids This Spring in Chicagoland
Current and upcoming Chicago exhibits
Through May 30, 2021
The Friends Experience: The One in Chicago brings the iconic TV show to life with a new interactive pop-up on the Magnificent Mile. The temporary exhibit showcases 12 detailed rooms packed with activations and other fun Friends tidbits. It is now also autism certified with private quiet rooms and 80 percent of the staff trained to help those with sensory needs.
Through June 14, 2021
The museum's 33 paintings and 13 drawings constitute the largest collection of works by Claude Monet outside of Paris. Among the more than 70 paintings in the exhibition – from the Art Institute's exemplary holdings and esteemed Chicago-based collections – are beloved major works as well as rarely seen still lifes, figural scenes, seascapes and more. 
Through July 4
Adler Planetarium joins the Art on theMart team with a presentation designed to "transport" guests into the solar system to see planets, stars and even more speculative realms. Joining the planetarium's projection through May 19 are brief presentations of Bisa Butler: Portraits and Monet and Chicago, exhibits from the Art Institute of Chicago. From May 20-June 26, the Adler projection will also include Hope is a Light: Select Works from the CPS Class of 2021, which will present art from Chicago Public School students.   
Through July 5, 2021
The longest-running exhibition of African-American art in the U.S. features more than 100 dynamic works of art from amateur and professional African-American artists from around the nation, as well as a youth category which features work by a dozen area high school artists. A new feature in 2021 will be an online art gallery, providing even more people the opportunity to view the artwork if they are unable to visit the Museum in person. 
Apsáalooke Women and Warriors at The Field Museum, Photo by John Weinstein
Through July 18, 2021
Families will learn about the history, values, and beliefs of the Apsáalooke (Ahp-SAH-luh-guh) people of the Northern Plains, also known as the Crow. From 100-year-old war shields to contemporary beadwork and fashion, Apsáalooke community members tell their stories and share vibrant works of art.
Through Sept. 6, 2021
Bisa Butler's portrait quilts vividly capture personal and historical narratives of Black life. She strategically uses textiles to interrogate the historical marginalization of her subjects while using scale and subtle detail to convey her subjects' complex individuality. Bisa Butler: Portraits is the first solo museum exhibition of the artist's work and will include more than 20 portraits. 
Through Oct. 24, 2021
Marvel: Universe of Super Heroes celebrates Marvel history with more than 300 artifacts including original comic book pages, sculptures, interactive displays and costumes and props from Marvel's blockbuster films. Guests can examine the origins of iconic characters such as Spider-Man, Black Panther, Hulk and Captain Marvel and see how they have evolved alongside society over the past 80 years, making these characters a pop culture mainstay.
Through Nov. 28, 2021
Take a look at the world's most iconic impressionist artist, Vincent Van Gogh, in this fully immersive exhibition in Chicago. The U.S. premiere of this exhibit allows visitors to transport into Van Gogh's most famous masterpieces with large-scale projections that cover the entire room, along with music, storytelling and socially-distant circles.
May 14, 2021-May 14, 2022
Families and teens can learn more about editorial cartoonist Bill Mauldin by viewing 125 original drawings, an additional 35 reproduced images and more than 20 original artifacts. Mauldin was an art student in Chicago before joining the frontlines of WWII in Europe then returning to Chicago to join the staff of the Chicago Sun-Times. He won two Pulitzer Prizes for his editorial cartoons.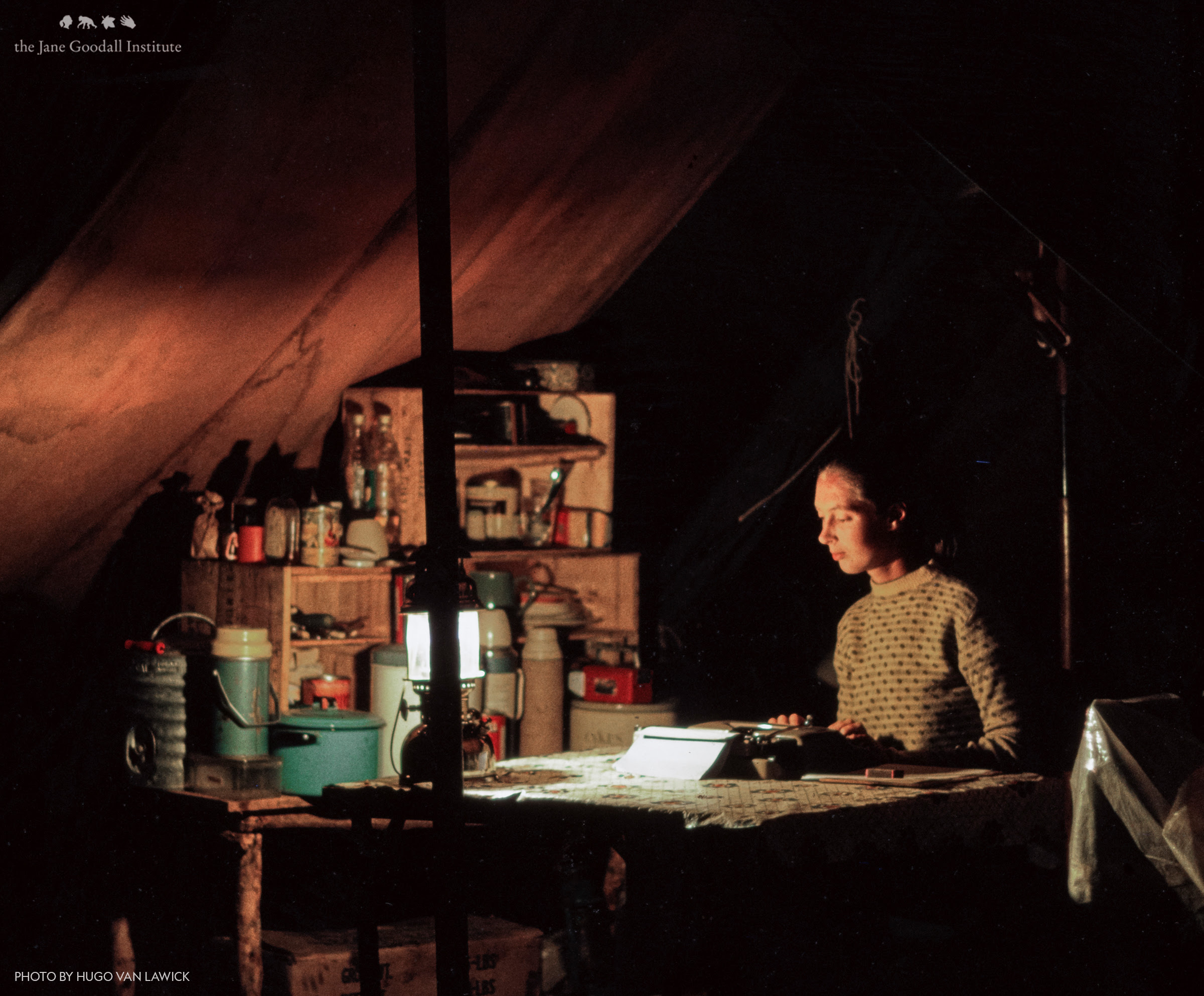 May 21-Sept. 6, 2021
Highlights of the exhibition include some of Dr. Goodall's childhood belongings, such as a beloved stuffed monkey, interspersed with stories about her as a budding naturalist, studying a chicken coop at age 4. The exhibition also features augmented reality interactives that invite visitors to try their hand at chimpanzee vocalizations, a hologram-like projection of Dr. Goodall sharing her memories of living among the chimpanzees, and a replica of her field research tent.
June 18-Aug. 15, 2021
Chicago is the first stop on a five-city tour for the portraits that are on loan from the Smithsonian's National Portrait Gallery. Not only do the portraits feature history-making subjects but they were made by groundbreaking artists. A highlight for the city, African American artist Kehinde Wiley seated former President Barack Obama against a backdrop of flowers, including chrysanthemums, the official flower of Chicago.
Begins Sept. 3, 2021
The last time guests at The Field Museum saw Biomechanics was when the traveling exhibition debuted in Chicago in 2014. A new group of families can explore how animals and humans move while avoiding the forces of gravity, water and predators. See how a giraffe's heart can pump blood through its long neck or how luna moths can "smell" almost 7 miles away.
Sept. 30, 2021-Fall 2022
Artist Nancy Rubins' newest creation repurposes equipment from playgrounds, amusement parks, and coin-operated rides into sculptures of art. Two works from her series Our Friend Fluid Metal will be located on the Bluhm Family Terrace.
Begins Oct. 22, 2021
Rooms at the Field Museum will be dedicated to different colors of the light spectrum and visitors can see how color is displayed in the natural world: gems, minerals, animals that glow under UV light and more. The presentation includes sounds, vibrant visuals and media projections.
Current and upcoming Chicago suburban exhibits 
Through May 16, 2021
This new family exhibit will get you revved up with immersive activities for generations of Hot Wheels fans. Families can team up to build and test the fastest (and safest) speed machines on the planet, using Hot Wheels die-cast cars to experiment and play. Also, get a behind-the-scenes look at the thrilling world of racing investigates the scientific process for designing super-fast cars and helps families who have the need for speed understand how it is achieved.
Through June 20, 2021
Using historical and current photographs, this exhibition reflects responses to fair housing in the Chicagoland area, including the 1965-67 Chicago Freedom Movement led by Dr. Martin Luther King Jr.
Through Sept. 6, 2021
As families see the animals that call Brookfield Zoo home, they can't miss the more than 40 animatronic dinosaurs that are on the grounds. Located everywhere in the zoo, including at both entrances, don't miss the Argentinosaurus that was considered one of the largest to roam the earth. 
Through Sept. 6, 2021
Families can learn about the life of Nelson Mandela, one of the most famous human rights defenders of the 20th century and the face of a movement against racial injustice. The new exhibition details his life in five zones – Apartheid, Defiance, Repression, Mobilization, and Freedom – through interactive exhibits, artifacts and objects, oral histories, videos and art.
May 8-Oct. 10
Address: Chicago Botanic Garden,

1000 Lake Cook Road, Glencoe

Cost: $8, $7 seniors, $6 ages 3-12, Free ages 2 and under; -$1 per price for members
Kids and adults love the G-scale trains that run on 18 tracks past and through 50 miniature, American landmarks. Families will also see more than 5,000 plants and shrubs in the setting, including more than 300 varieties. Before you go, download a Railroad Bingo activity card to play during your visit.
May 14-Aug. 29, 2021
Just before the first man landed on the moon, Snoopy soared through space with NASA's Apollo 10 mission in May of 1969. This new touring exhibition from the Charles M. Schulz Museum examines the history of Apollo 10 and the Peanuts characters' role in that historic flight and NASA's Manned Flight Awareness safety program.
May 19-Aug. 15, 2021
Families are invited to step into the universe of the greatest masterpieces of Michelangelo, seen from a totally new perspective. This true-to-size exhibition shows off Michelangelo's works hanging from the ceiling at a height guests don't have to squint to see. Held indoors, masks are mandatory and each visit takes 60-90 minutes.
May 29-Sept. 6, 2021
Address: Chicago Botanic Garden,

1000 Lake Cook Road, Glencoe

Cost:

 

$8, $7 seniors, $6 ages 3-12, Free ages 2 and under; -$1 per price for members
Visitors can join the butterfly habitat at Chicago Botanic Garden to see native butterfly species from South America, Asia, North America and Africa, plus Illinois. Also, enjoy the flowers, moths and other species that make appearances.
June 5-Sept. 6, 2021
Frida Kahlo: Timeless will be the largest Frida Kahlo exhibition in the Chicago area in more than 40 years. It features a 26-piece collection on loan from the Museo Dolores Olmedo as well as a multimedia timeline, 100+ photographic images from the artist's life, a family-friendly children's area and a Frida Kahlo inspired garden.
July 7-Sept. 26, 2021
This actually playable putt putt course is part art, part family fun. An homage to the 1988 exhibition Par Excellence at the School of the Art Institute, is in use with the museum's active COVID-19 protocols and each hole is based on a different collection or theme.
---
Follow Chicago Parent on Instagram.
---
This post is updated regularly.