A museum membership changes everything. Want to go look at just the Thorne Miniature Rooms at the Art Institute, sip hot cocoa in the member lounge and then head home? The membership allows for you to not feel guilty about abandoning the rest of the museum, because the rest of the entire museum is available to you all year.
Plus, you'll have the motivation and place to go when you just need to get out the house but need an indoor activity. Even if the person you're shopping for already has a membership to a museum, your gift can go to a renewal for next year.
Here are a few of the great Chicago museums to choose from for your gifting/gift-asking pleasure.
America's first planetarium never disappoints. In addition to a 15% discount at the store and complimentary coat check, members receive discounts to Adler After Dark tickets, and unlimited sky show tickets. An upgrade to the Family and Friends membership offers $25 off summer camp registration (that's per child, not just once). And, as the folks at Adler often say, "Space is freaking awesome."
Adler is scheduled to fully reopen in March 2022.
The Art Institute has some truly incredible family programming, including a hands-on family room available to all guests, where volunteers give you ideas of where to go that day and how to engage kids with the art. Membership also includes access to the member lounge with coffee and tea, and free admission for all kids under 18 in the household. Because of the Art Institute's non-profit status, all memberships are tax deductible. Members also have access to special exhibits otherwise requiring an extra ticket.
A membership to the Chicago Children's Museum is something to enjoy for children of literally all ages. This museum has something for everyone, and the kiddos never seem to get tired of it. Including free daily admission, members also receive a 10% discount, exclusive access to member-only activities and 50% admission to more than 300 children's museum worldwide.
Learning about your hometown is never a bad proposition for families. Packed with Chicago-centric history, exhibits at the museum appeal to all ages, with regular teen activities. Illinois residents under 18 are free every day, so you can save some money with a dual membership if you live locally. Members are also invited to members-only events and exhibition previews.
Future archeologist in your midst? The Field Museum's membership will not only let your little ones spend some quality time with Sue (the most complete and best-preserved T.rex fossil in the world) but will also give you access to participating science and technology museums around the world. You also receive free admission to all ticketed exhibitions, discounts on 3D movies, and access to special members' nights and member-only viewings of ticketed exhibitions. Don't forget the 10 percent discount to the museum's stores and restaurants.
Before you say to yourself, "Why would I need a membership to a free zoo?" remember that parking is $35 and this membership comes with free and discounted parking passes. Another great perk is discounts throughout the zoo, including camps and other youth programs.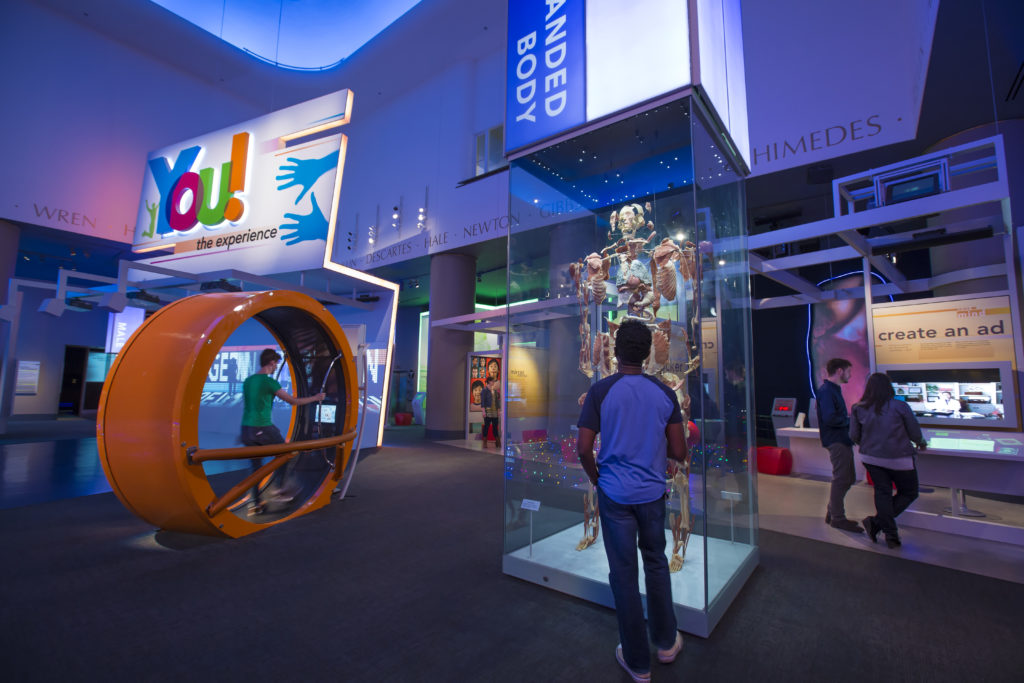 The Museum of Science and Industry is the largest science museum in the Western Hemisphere, meaning plenty of opportunities to split your membership visits up into smaller, digestible pieces. The entire family will get plenty of mileage out of this membership for the entire year. You also receive free parking, discounted passes for special exhibitions and 10 free Giant Dome Theater tickets.
The MCA's regular Stroller Tours help you connect with art – and other adults! – while your littles enjoy the museum's surroundings. For older kids, the youth-led events are popular and help teens find their passions. Admission for guests under 18 is always free, so a membership is great for families who know the adults want to spend as much time as the kiddos at the museum. Plus, a household membership includes an exclusive MCA tote bag, and is reciprocal at select museums across the country and Canada. Four one-time guest passes are also included.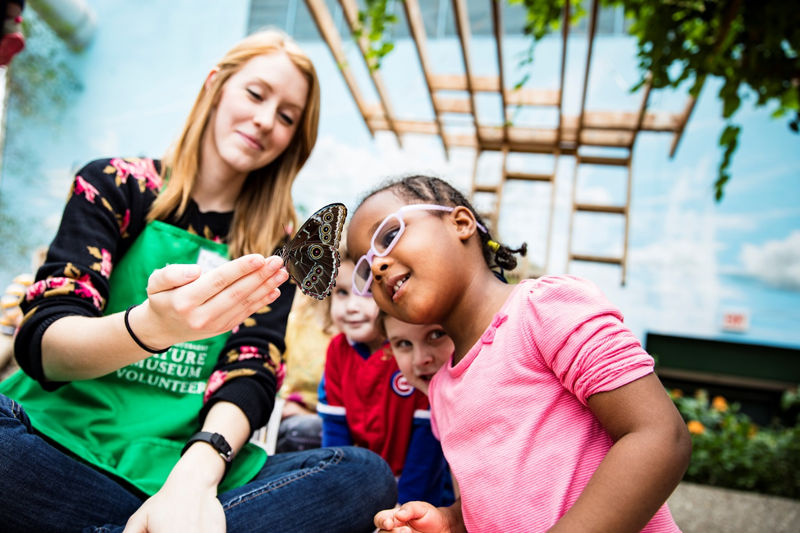 If your kids could spend all day in the Judy Istock Butterfly Haven, we're happy to join them. Becoming a member gives you free admission to the Lincoln Park museum, plus discounts on summer camps and experiences. There's lots for families to do at the nature museum, too, like exclusive member events and early access to new exhibits.
Children love The Shedd, and you will love them loving it all year with a membership. From animal exhibits to actually touching some of the aquatic life, little ones will make this membership a fantastic activity 12 months a year. Members receive free entry to all exhibits and access to their annual member open house where you can go behind the scenes at the Shedd.
---
Follow Chicago Parent on Instagram.