Supporting an LGBTQ child or finding guidance for diverse families can come in all forms. Children's book authors have put kids with varying identities at the forefront to help kids, allies and parents answer questions and drive acceptance. These titles help shine a light on different families and, above all, serve as tools to help parents, teachers, relatives and kids accept themselves, their friends and their family members.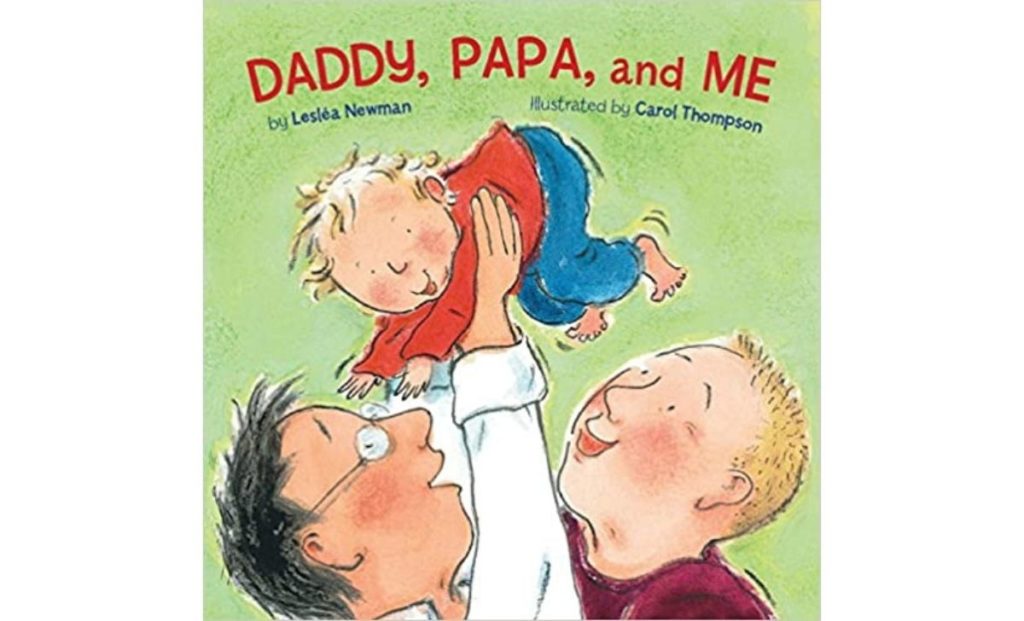 A great book for both Pride Month and Father's Day, baby interacts throughout the day with Daddy and Papa in this family of three. For families with two moms, read Mommy, Mama, and Me by the same author.
The true story of Central Park Zoo penguins Roy and Silo has become a children's book about inclusive families. The paired male penguins were given an egg to raise and out popped Tango, creating a family.
There isn't just one type of family and this book helps kids with all kinds of families see a few that are different from their own: families with two moms or two dads, with multiracial parents, with one parent or four. All families count, and there are lots of ways to count them.
Llama Glamara, by Simon James Green and Garry Parsons
"As he trudged down the lane, Larry was sad. Being different felt lonely, being different felt … bad." On sale June 1, kids can embrace Larry, the llama who has a hard time telling his friends that he loves to dance and that he's different. That is, until he learns that each one has a little something special about him.
Best for younger children, this is the story of a boy, Errol, and his best friend and Teddy bear, Thomas. The bear has anxiety telling Errol that he'd really like to be called Tilly and that he is a girl Teddy bear and not a boy Teddy bear. Be prepared to help answer questions as this is a good primer for younger children who have transgender relatives.
Donovan is in a wedding and preparing to be the ring bearer comes with lots to do. See the excitement from the child's perspective with the payoff that Donovan will be there when his two moms are married.
The book helps kids understand what it means to be transgender. Author Kyle Lukoff, who transitioned in 2007, writes in his author's note: "If you're a kid who is transgender like Aidan (or transgender but not like Aidan), I'm hoping this story helps you understand what you're feeling, and helps you talk about it if you're ready."
Morris likes the dress-up center at school, and particularly his favorite is the tangerine dress that swishes and crinkles. Morris is teased by his classmates until they realize that his imagination has created worlds and adventures they've never seen. A story of acceptance helps kids understand that clothes do not, in fact, define a gender.
Told from a child's perspective and answering questions to another child, kids can open their minds about the dynamics in other families. When kids ask the daughter of two daddies "who cooks dinner?" the child politely answers which one, showing that roles aren't assigned by gender.
Families, by Susan Kuklin
Through interviews and pictures, kids are introduced to families of all kinds and shapes. Families with multiracial backgrounds, with lots of kids or just one, with two moms or just one, adopted children, children with special needs and many more. Families talk about how they overcome their own challenges (how does a family with two dads handle "Moms Weekend"?).
While parents might understand their child's preferences as they realize their transgender identity, sometimes it's hard for kids. Based on the experiences of the author, Sam, Finn and Evan spend all summer playing games and pretending to go to the moon. When the school year starts, the parents help the other children learn why Sam wants to wear dresses and bows in her hair.
Introduce kids to the sights and sounds of a Pride Parade. From bikers to balloons and streamers to pets that join in, kids can enjoy the pictures and colors designed to capture the experience.
As a prince grows up his parents set off to help him find the perfect princess to help him run the kingdom. But the prince can't find the right special someone, until a knight helps him save the land from a ruthless dragon. The traditional fairy tale doesn't judge when the perfect mate is found. Also read Maiden & Princess by Daniel Haack, a love story for girls.
This true story about the author's own family was created to help parents with kids of all kinds teach acceptance of kids of all kinds. The boy who loves to dress in pink and adorn himself with a tiara and shimmers is given scorned looks when he picks out clothes at the store, but is accepted by his friends when they climb trees together. The author writes in her acknowledgement: "I wrote the story to give children and adults a tool to talk about unconditional friendship."
Much like the story of the Ugly Duckling — a bird bullied for looking different — Peter is a peacock born into a family of pigeons. Peter is told his feathers are too bright, so he tries to hide them; his walk is too proud, so he tries to walk like a pigeon. Then, he grows the confidence to be himself. Kids who have tried to change themselves to be like their peers can see themselves in Peter.
I am Jazz, by Jessica Herthel
Based on the real-life story of Jazz Jennings, kids, parents and teachers can learn the language to help kids of all kinds learn about what it means to be transgender.
Julian loves mermaids, and when his abuela "catches" him dressing up like a mermaid, he's afraid of her reaction. Will she yell? Scold? Run away? Instead, she takes him to a festival to meet more people just like him in a story of acceptance and encouraging identity in children.
In a gentle rhyme, kids learn about gender identity, acceptance and an unconditional love from parents. A young boy who likes fairies and ponies learns to love himself as his father does.
A picture book biography of Harvey Milk and the movement for gay rights. Kids will learn the history and the meaning behind the Pride flag.
What is Mother's Day for a family with two dads? Stella is confused about who to bring when her class invites moms to a Mother's Day celebration. Learn how one kid answers the question of traditional roles in a non-traditional family.
Cedric is but a lowly pumpkin farmer who practices to become a knight. After slaying the dragon — as knights do — he realizes he'd rather save and marry a prince than a princess. Skillfully told, the story of the knight was translated into an animated short and then a series on Hulu.
Whether your family is a mom and a dad, two dads, a single mom or dad, two moms, grandparents raising cousins or even non-related caregivers, families aren't a pre-set mixture of ingredients. Using cakes and cookies as a metaphor for families with different sets of parents, this book exposes kids to the different mixtures of family backgrounds.
Bailey dreams of the dresses that sparkle and shimmer, of all colors of the rainbow and even a rainbow dress. But Bailey's parents exclaim that "boys don't wear dresses!" Bailey reminds her parents that she's a girl and finds other girls that will help her on her quest to wear her dream dress.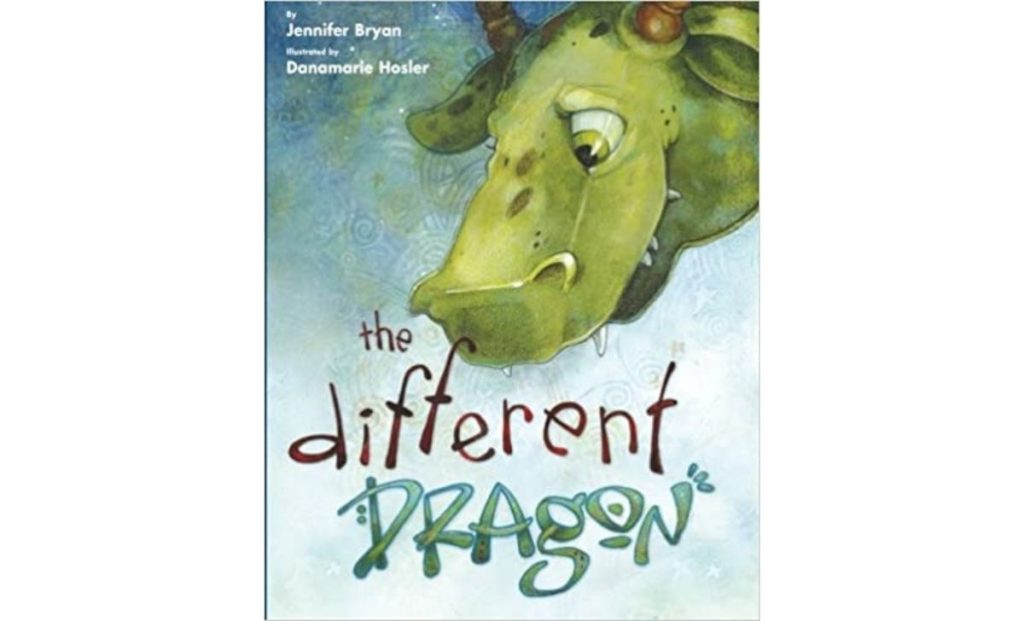 The story about creating a story is an excellent read for kids who love bedtime tales. Noah and one of his moms discuss how a bedtime story is written and tell the tale to help the young child drift off to sleep. The story has also been translated into Spanish. The focus of the story isn't that the family has two moms, but the nuance is snuck into the reading, normalizing it for all kids.
Divorce isn't anchored just to mom-dad relationships. Gay and lesbian families suffer through divorce, too, and this story tells the tale through the eyes of the daughter caught in the middle. Though the family dynamic is changing, the daughter is loved by both of her moms.
Great for non-conforming kids and their best friends, this book explores the dynamic between Adam and Annie and how their friendship changes — and stays the same — when Adam asks to be called Addie. Kids can explore pronoun preferences and learn how to be allies, while remembering that friendship doesn't have to change.
Can we spoil the ending? This inclusive children's book is filled with adorable illustrations that show us that choosing to love each other is what really makes us family. Young readers will get to see many non-traditional families of all backgrounds, like families with two moms or two dads, adopted children, a step-parent and other unique clans, all with one thing in common: they love each other so much!
Promised Land, by Adam Reynolds and Chaz Harris
A prince and a farm boy become friends and then fall in love. Meanwhile, the prince's mother (the queen) remarries and the wicked stepfather wants to take over the land where the farm boy's house sits. This fairytale is one that could be told of any two couples and helps normalize gay relationships. Part of a three-book adventure set, also look for Maiden Voyage and Raven Wild.
Meant for kids a little older, this book introduces everything from body parts to sexual identity to watching out for sexual abuse. Kids can see themselves as it follows — in comic book form — four kids of different sizes and abilities. Allow kids to ask questions, as it also recommends finding an adult that kids trust to talk to.
Melissa, who is nicknamed Melly Mouse because she's so quiet, heads off to band camp with her best friend. But with turmoil at home and Melissa's best friend ditching her for the summer, Melly's world is shaken as she starts falling for another girl at camp. A coming-of-age chapter book for this generation of kids helps them work out young love and middle school friendships.
---
Follow Chicago Parent on Instagram.