Whether a furry friend is little and lovable like a pet or big and best seen from afar like a lion, kids are drawn to animals. For the pet-lover or animal enthusiast in your family, these authors tell stories that are great ways to introduce kids to the animal kingdom. 
Domesticated Animals
Best for ages: Birth-3 years
Scratchie is a cat who is happy to teach about why items in the house need to be touched and scratched. Babies and toddlers will love this tactile book that lets them scratch rubber, cardboard and paper towel as Scratchie takes his claws on a journey through the house. 
Good Boy, by Sergio Ruzzier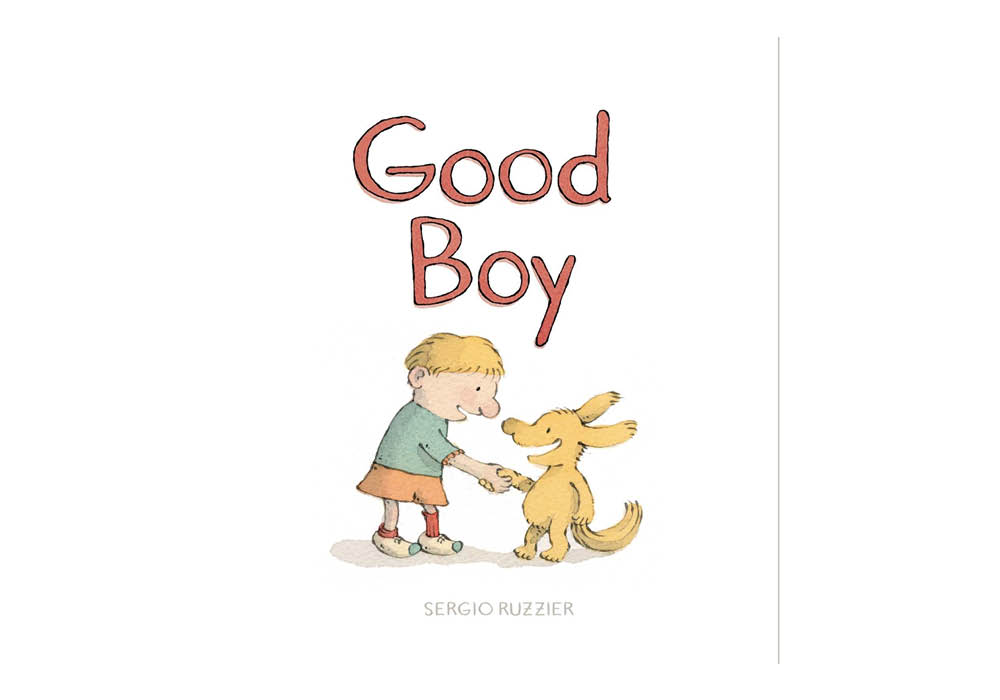 Best for ages: Birth-3 years
Filled with action words, the boy and his dog — and dog and his boy — fill a day with adventures, food and fun. A great primer with a story that even little readers will want to tell again and again. 
Best for ages: 3-6
Kids will understand Benson's problem: his owner wants him to sit still and he just wants to play. Follow Benson's adventures through a book with peek-throughs and moving parts. 
Best for ages: 3-7
At Maple View, they have a rule that pets cannot come to school. Until the day they can and do. Pets don't share and aren't that neat, so why are they in school today? Told in a darling rhyme with illustrations to amuse, pets have a lot to learn when it comes to the classroom. 
Best for ages: 3-7
Fans of the Stanley series know this little hardworking hamster and kids who dig trains will love this book. Available Aug. 1 and on preorder now, Stanley takes his friends on a destination trip while learning about the parts of the train. 
Best for ages: 3-7
Margaret is a little witch who was happy in her independence, but wished for a friend. Her spell brought her fun, messy, hungry and happy cats. Margaret's first foray into pet friendship is a good reminder for kids bugging parents for a friend of their own.
Things with Wings
Best for ages: 3-5
With text in both Spanish and English, Seniorita Mariposa (Little Butterfly) is one monarch butterfly's story of a trip from Canada to Mexico for the winter. Flying over cities and mountains, kids will learn how the far the butterflies travel with the book arriving just in time for monarch season in Illinois. Preorder available for August release. 
Best for ages: 3-7
Bird designs a nest so fabulous that other animals want to take it over. His claim to his home with style, comfort and curb appeal is disrupted again and again until he finds the perfect solution. Sharing is caring, even in the animal kingdom. 
Best for ages: 3-8
Younger bird watchers will love the cover-to-cover egg hunt, searching for the same egg in the lovely drawn pictures. Older readers will enjoy the nuggets of information about everything from types of birds to where they nest and how they sing. 
Best for ages: 4-8
An adventure book for parents and kids, "I Love Birds!" takes readers on trips through the backyard, through the park and through the seasons. Kids can try their hands at lots of activities including crafts, mapping and note-taking. 
Owling, by Mark Wilson
Best for ages: 8-12
Let's start with this: the cover of this book glows in the dark. That makes for a stunning introduction to the birds of the night theme and the depth to the mysterious world owls inhabit doesn't waver. Kids and parents will love the amazing photos, interactivity with quizzes and descriptions of how to find owls and how to work with them. 
In the Woods and Zoos
Best for ages: 3-7
Luca thinks he's a dog because he chases cats and mailmen and sniffs other dogs. But the dogs don't want him, the foxes don't want him and Luca's tale teaches kids that there are lots of ways to fit in. 
Best for ages: 3-7
Jasper is a fox with lots of ideas and speed while his best friend, Ollie, is a sloth who enjoys taking his time. The pair hope to spend a day at the pool at this first book from Chicago author and illustrator Alex Willan. 
Best for ages: 4-8
Little Bear is such a fan of the birds around him that he tries to sing the songs that he wakes up to every morning. But, of course, he can only roar. With the help of his friends, Little Bear learns of the things he can do and not focus on the songs he can't sing. 
Leyla, by Galia Bernstein
Best for ages: 4-8
Leyla is a Hamadryas baboon, living in a family with a mother, a father, aunts, uncles and a troop of cousins. When Leyla finally wants to get away from all the noise, the groom and the kisses, she runs and runs. Kids who like to find solace in silence will love Leyla. 
Best for ages: 5-9
In the shades of the streams in the Appalachian Mountains, a pair of friends search the waters for salamanders. Along their journey, they learn and teach the reader facts about where and how salamanders live and thrive. 
Best for ages: 5-9
Published through the San Diego Zoo, the book tells the story of a cheetah and puppy pair who became best friends inside the zoo. Both overcame health issues as they grew up together and are inseparable. 
---
Follow Chicago Parent on Instagram.
---
This article originally published on July 24, 2019. It has been updated with the most recent information.