Ensure your family's nutrient intake is optimized to support immunity, starting with these three key nutrients and (mostly) kid-friendly foods in which they're found. We also included some easy recipes to help boost your immune system.
Vitamin C
Widely found in citrus (think oranges, clementines, grapefruit, lemons and limes), vitamin C protects from infection by stimulating the formation of antibodies. You can also find this water-soluble nutrient — you need it pretty much every day — in bell pepper, broccoli, mango, berries, cantaloupe and even baked potatoes. One medium red bell pepper contains more than twice the amount of vitamin C found in an orange.
Recipe to Try: Double Orange Smoothie
Healthy orange fruit smoothie in a stemless glass resting on burlap cloth with fresh orange slices in background
A double dose of orange means a double dose of powerful nutrients, including vitamin C. Each serving of this tangy-sweet smoothie contains 57mg of vitamin C. Kids 9-13 need 45mg per day and kids 4-8 require 25mg. Makes 2 servings.
Ingredients 
1 navel orange, peeled
1 cup vanilla low-fat yogurt
1 cup ice cubes
1/2 cup orange juice
2 tsp honey, optional
Directions
Section orange; transfer sections to a small freezer-safe container. Cover and freeze until sections are very cold, about 20 minutes.
In a blender, combine yogurt, ice, OJ, honey and frozen orange sections and blend until smooth. Serve in two glasses.
Per serving: 188 calories, 2g fat, 7g protein, 82 mg sodium, 37g carbohydrates, 34g sugars (14g added), 2g fiber. Reprinted with permission from Smoothies & Juices: Prevention Healing Kitchen, Frances Largeman-Roth, MS, RDN.
Vitamin D
Healthy blood levels of this nutrient are linked to a healthy immune system. Deficiencies may increase your risk of developing a severe COVID-19 infection. While there are very few natural sources (salmon and eggs), vitamin D is added to dairy milk as well as select brands of non-dairy milk, yogurt, orange juice and breakfast cereal. It is also found in specially labeled mushrooms; check the Nutrition Facts label to verify.
Recipe to Try: Veggie Egg Bites
Looking for a quick make-ahead breakfast that's healthy and will boost your immune system? Pull out the muffin tin to whip up these egg bites packed with yummy veggies. Contains 6 servings (Two egg bites per serving).
Ingredients
8 eggs
1/2 cup milk
1/2 cup shredded cheddar cheese
1 tsp fresh thyme leaves (about 2 sprigs)
1 tsp salt
Black pepper, freshly ground (to taste)
1 large tomato, diced
1 shallot, diced
2 cups baby spinach leaves, loosely packed
Directions
Preheat oven to 325 degrees F
Lightly oil a 12-cup muffin pan
In a medium bowl, whisk the eggs, milk, cheese, salt, pepper and thyme
Divide the spinach, tomatoes and shallots evenly throughout each muffin cup
Pour the egg mixture evenly into each muffin cup, shifting around the vegetables as needed to allow the egg mixture to reach the bottom of each muffin cup
Bake for 20-25 minutes, or until the egg mixture is set and the tops of each Veggie Egg Bite are lightly browned
Serve hot, or store in an airtight container in the refrigerator for up to 3 days
May be frozen in an airtight container for up to 3 months.
Reprinted with permission from Registered Dietitian Nutritionist Malina Malkani, MS, RDN, creator of Solve Picky Eating and author of Simple & Safe Baby-Led Weaning.
Zinc
This essential nutrient is a key factor in the development and function of immune cells. The term "essential" means your body can't produce it so it must be consumed daily. It's found in animal sources — where it's better absorbed — such as red meat, shellfish (shrimp, crab and oysters) and dairy products. Vegetarian sources include wheat germ, beans, lentils, seeds, nuts, fortified breakfast cereals and tofu.
Recipe to Try: Beef Brisket Nachos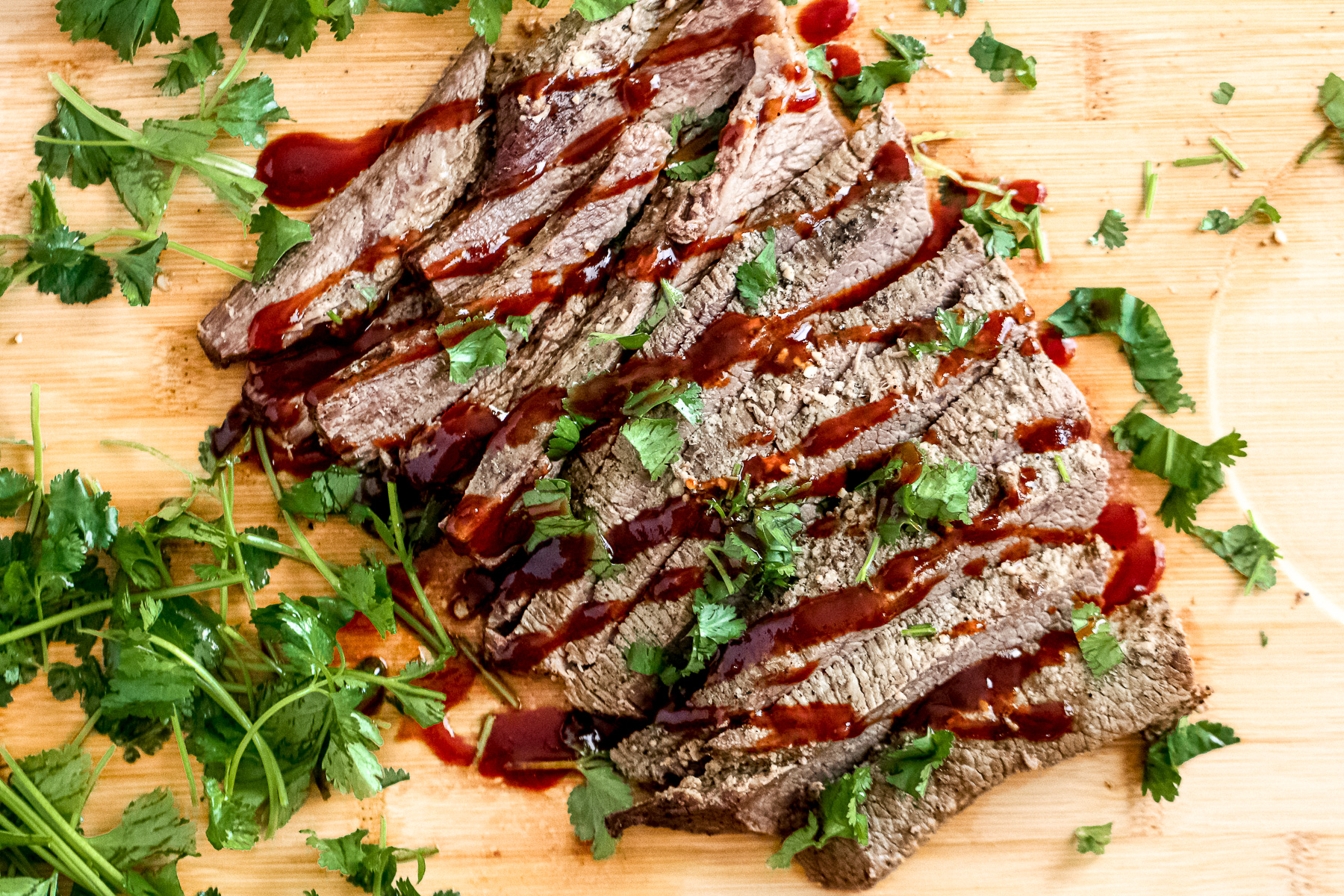 Make your next beef brisket a little more interesting by transforming them into nachos! Craving tacos instead? Find out what ingredients to use over at ShawSimpleSwaps.com. Contains 12 3-ounce servings.
Equipment
Pressure cooker (or Instant Pot)
Ingredients
For the brisket:
2.5 pounds beef Brisket Flat Half
1/2 tsp black pepper
1/2 tsp salt
1/2 cup extra virgin olive oil
1 Tbsp minced garlic
1 each jalapeño
2 cups beef broth
For the nachos: 
12 oz tortilla chips
1 cup shredded reduced fat cheese
1 cup salsa
1 medium avocado, chopped
1-pound cooked beef Brisket, cut into 1/4-inch pieces
1/2 cup chopped cilantro
1/3 cup BBQ sauce
Directions
To prepare the marinade
Liberally rub the black pepper and salt into the brisket. Place inside a zip tight bag and pour the olive oil, garlic and jalapeño inside. Note, if you prefer less of a kick, omit the seeds from the jalapeño.
Massage the beef with the olive and garlic then place the bag in a bowl in the refrigerator for 8 hours.
To cook the brisket
Remove the brisket from the marinade. Discard marinade. Turn the pressure cook to SAUTE mode and brown each side of the brisket for 3 minutes. Press CANCEL and remove the brisket.
Add the beef broth to the metal pot of the pressure cooker, then place the metal trivet inside. Place the brisket on top of the trivet and secure the lid. Press PRESSURE COOK and set the time for 30 minutes.
When cooking completes, allow pressure to naturally release for 15 minutes. Remove the lid and check the internal temperature of the brisket, it should be 145 degrees or above. Remove the brisket from the pressure cooker and let rest another 15 minutes before slicing.
Serve up the brisket as nachos, in tacos, or a salad; the options are limitless!
To store brisket, place inside an airtight container in the refrigerator for up to 5 days or freeze for up to 3 months. You can also store it in the beef broth to keep it a bit moister as well.
To make as nachos
Place chips on a baking sheet. Cover with cheese and broil for 3 to 5 minutes in the oven, or until cheese is melted.
Remove and top with salsa, avocado, brisket, and cilantro. Drizzle BBQ sauce over the top. Serve immediately.
Reprinted with permission from Elizabeth Shaw, MS RDN CPT, nutrition expert at ShawSimpleSwaps.com and author of Instant Pot Cookbook For Dummies 2020 and Air Fryer Cookbook For Dummies 2020.
---
Follow Chicago Parent on Instagram. 
---
This article also appeared in Chicago Parent's January/February 2021 issue.