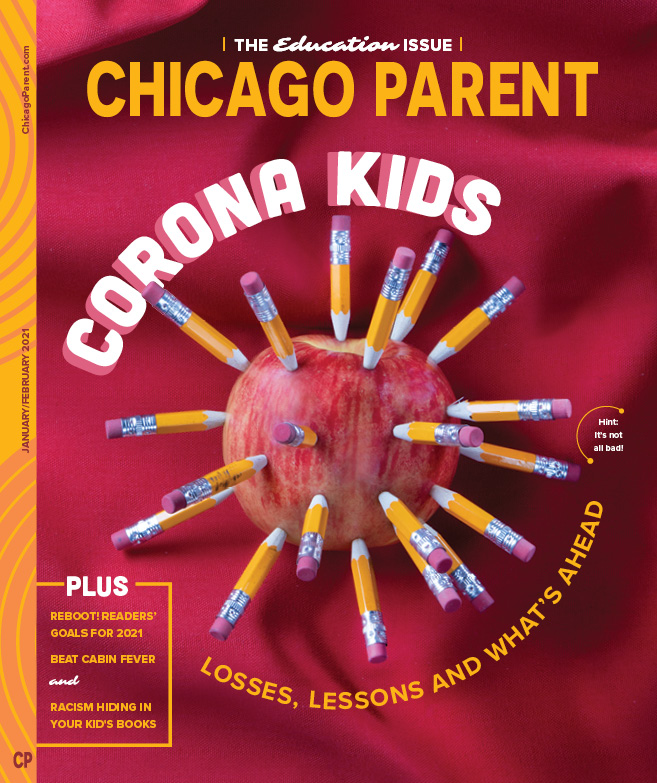 Explore Chicago Parent's digital magazine! Scroll down for links to stories from this issue and click on the cover to virtually flip through the magazine.
Departments
HANDPICKED
It's Cool to Be Kind
The (Hot Chocolate) Bomb!
Immunity Boosters
Sweater Weather
Cabin Fever Busters
VOICE
This (Still) Isn't Working
WHY
Why Do Kids Lie?
THINGS TO DO
Do Acts of Service on MLK Day
Set a Tea for Valentine's Day
Read for Black History Month
Family Neighborhood Guide: Chinatown
Lilo & Stitch: A Big Helping of Family and Kindness
MANTRA
Just Keep Swimming, Just Keep Swimming
Features
Real Life: Leslé Honoré
This poet extraordinaire has high hopes and big dreams for her family and other Black and Brown children
A New Year Reboot
Readers share their hopes for 2021 in just one word
Making the Grade: The Education Issue
What Every Preschooler Knows
Mindfulness and Your Remote Learning Routine
An Unlikely Test Score Booster
Developing Positive Bonds in High School
Mixed Messages
The COVID Generation
---
Follow Chicago Parent on Instagram.