The start of school is just around the corner. While most busy parents have likely crossed all of the traditional school supplies like pencils and glue sticks off the back-to-school supply list, you might be missing a few.
We've uncovered some splurge-worthy items that are sure to come in handy – especially in a pandemic world.
Hand sanitizer holder
Bath & Body Works has a full range of adorable holders for small hand sanitizer bottles, ranging from light-up caticorns and crabs to avocados and pineapples. These easily hook onto any backpack.
The Illinois mask mandate requires all students, at K-12 schools to wear face masks. Knowing they'll likely get dirty, its best to have extra masks. We're big fans of these triple layer cloth face masks, which come in a set of five. In addition to being lightweight and easy to breathe through, they come in a variety of colors and designs.
Now that you've got the extra masks covered, the best way not to lose them is with a mask lanyard, that easily turns any mask into a necklace. This set of 10 is kid-approved, and comes in all colors.
Students will likely be engaging in more screen time again this year due to the pandemic. Many assignments which use technology create exposure to blue light, which can cause eye fatigue and headaches, leading to sleep disruption. Blue light blocking glasses are affordable, non-prescription glasses designed to reduce the effects on a child's eyes.
Kids can stay hydrated the sustainable way with this 20-oz water bottle that collapses down to a small sphere to fit perfectly inside an already crowded backpack or locker. We especially love the leak-proof cap.
Whether your student is hauling a snack to school, carrying cash for a book fair or simply wants to organize their supplies, Stasher Bags are a great reusable option for any of these scenarios.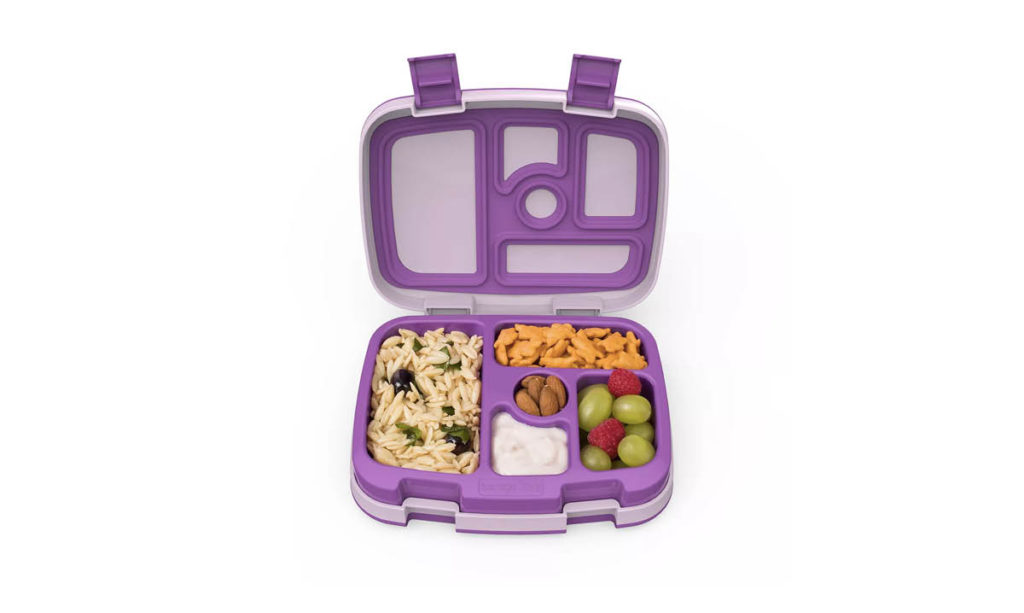 Designed for kids on the go, these bento-style lunch boxes have five compartments that are the perfect size for sandwiches or salads, and quick snacks like fruit or veggies. There's also a small compartment for dipping sauces. Our favorite part? These are dishwasher safe!
We can't get enough of the Rocketbook smart notebooks. Ideal for high schoolers who are technology obsessed, after writing in the notebook with the included Frixon pen, they can simply upload their handwritten notes to a cloud service using the free Rocketbook app. You don't have to waste paper either! Once a notebook is full, it can be wiped clean by dampening the cloth that's provided.
Kids can keep everything organized with a dedicated folder to hold their homework. Made from recycled water-resistant materials, these colorful options feature interior pockets for pencils, pens and other school supplies.
We all go a little highlighter crazy sometimes. Because it's easy to make mistakes, we love these erasable highlighters, which feature one side for highlighting and the other for erasing. The set of six comes in every color of the rainbow.
---
Follow Chicago Parent on Instagram.