Five Chicago-area kids have made a national name for themselves by doing good in the world, and their accomplishments will be celebrated in a new book series, Young Change Makers.
Written by bestselling author Stacy C. Bauer, Young Change Makers is a seven-book series featuring more than 80 trailblazing youth from around the world who are taking action to change their communities in positive ways.
Through this motivating and uplifting series, Bauer hopes others will be inspired to make a difference.
"This series is near and dear to my heart," she says. "These kids are amazing and inspiring, and I am hoping to use the series to inspire kids and adults to take action in a positive way and make the world a better place."
The Chicago area kids include:
Priscilla Villarreal, 11
Priscilla inspires others to read through her video read alouds. She has helped her mom collect and donate more than 500 books to Book First Chicago, an organization that helps create libraries in low-income schools in Chicago. Her reading efforts have also led to raising more than $3,520 for Ann & Robert H. Lurie Children's Hospital of Chicago and more than $1,000 for the USO, a nonprofit organization for military members and their families.
Olivia Ohlson, 14
Olivia Ohlson has been volunteering and doing community service projects in her hometown of Evanston since she was 6. Her most recent effort is focused on the hygiene kits she creates for underserved people in her community. Since 2020, she has distributed more than 1,500 kits.
Hayley Orlinsky, 8
After hearing on the news that doctors and nurses were running out of masks and other PPE supplies at the onset of the pandemic, Hayley decided to spring into action by making and selling colorful friendship bracelets, donating all the money to Ann & Robert H. Lurie Children's Hospital of Chicago. After making more than 15,000 bracelets in 17 months, Hayley donated $50,000 to the hospital where she once received treatment in the NICU.
Rosie Quinn, 10
Through her charity, Coming Up Rosies, Rosie brings smiles to kids who have experienced hair loss by providing them with smile kits to create their own head scarves or superhero capes. Rosie, who suffers from Alopecia areata, an autoimmune disease that causes hair loss, has donated more than 1,600 smile kits to hospitals including Ann & Robert H. Lurie Children's Hospital of Chicago and Rush University Children's Hospital.
Izzy Sani, 6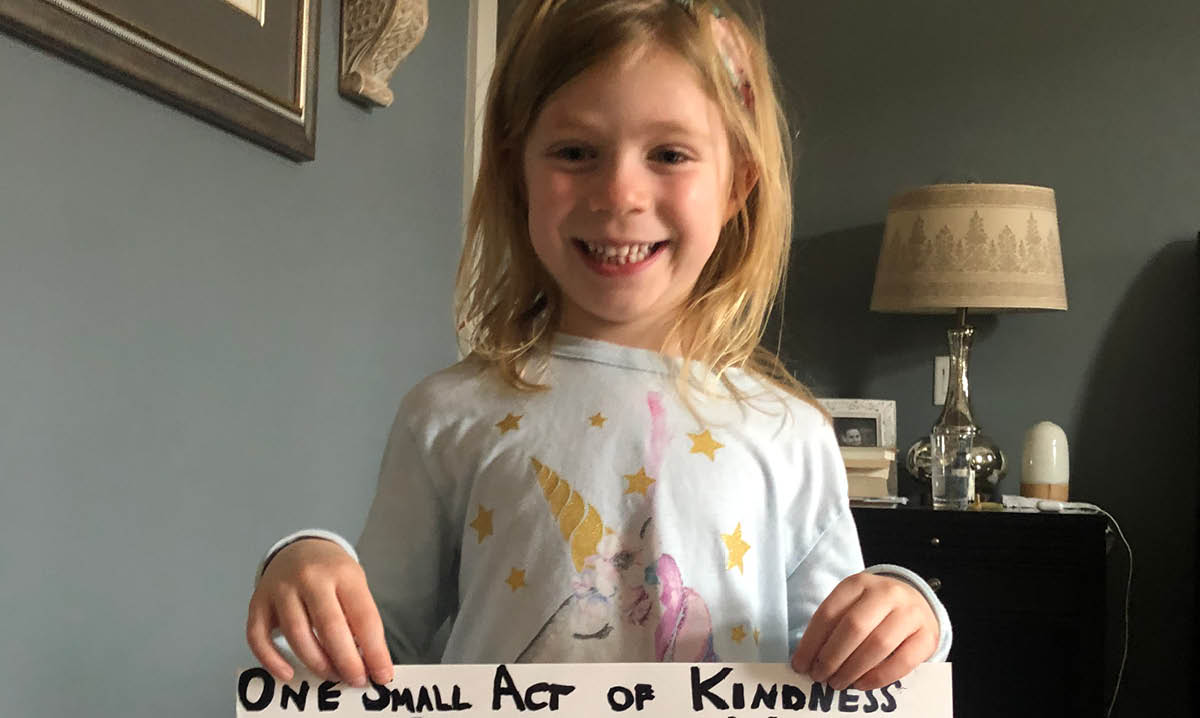 During one of her early weeks in quarantine, inspired by learning about poetry and Maya Angelou, Izzy began making beautiful signs to spread positivity around the community. All proceeds from Izzy's Rainbow World signs were donated to The Ryan Banks Academy to help those deeply affected by COVID and racial disparities.
Young Change Makers books are available for preorder.
---
Follow Chicago Parent on Instagram.