One way to talk to kids about race is to introduce other cultures into the media you present them, including books, movies and music. Another way is for kids to read about racism directly so they can begin to understand it. 
These books about racism and tolerance are appropriate for readers of all ages and reading levels. We've also recommended local Black-owned and independent bookstores to find these titles.
Preschoolers
This board book explains all the different colors of people describing those colors using food (French toast and honey, for example). While racism as a broad term isn't discussed, it reminds kids that people can't be painted using the same brush.
Order at Women & Children First Bookstore.
With nine simple steps, parents can start their kids on a path toward being anti-racist. From seeing and accepting all colors to admitting when we do or say something that is racist, babies and parents can follow a list toward antiracism.
Order at Semicolon Bookstore.
Good for all ages, the book explains that every person has a story to his or her life (birthday, favorite color, favorite time of day, how many brothers and sisters) and explains that race is part of that story. It reminds kids that race isn't all that we are, but only one part of the story.
Order at Semicolon Bookstore.
A fence separates two homes in a town in the 1960s. Told from the perspective of a young black girl, she meets a young white girl her same age and is first told not to talk to her or stare at her in town. The two slowly become friends and learn about inclusion. This book allows parents a chance to discuss the imagery of the fence and what kids can learn about being on either side.
Order at Semicolon Bookstore.
It's never too early to start a conversation about race with your children. Our Skin explains to younger kids about how people have different skin tones. They even bring up the important discussion on how skin tones can lead to racism on purpose or by mistake.
Order at Kido.
This book shares an important message about having the confidence to love yourself, no matter your race or background. Written by a biracial mother, "Happy Within" prepares children for becoming confident and secure in themselves despite the prejudice of the world around them. When we appreciate ourselves and each other exacttly as we are, our world will begin to be a less prejudiced place. 
Order at Semicolon Bookstore.
Early Readers
Using words and descriptions that kids will understand, the book teaches younger readers about what racism is and how it makes others feel. It's a good reminder for kids to stand up when they see others being hurt by words or actions.
Preorder from Kido.
Written in 2018, families of different color talk about a police shooting and white and black history in America. With kids in mind, the different discussions in each family explain fear and understanding. After talking with their families, kids work harder for inclusion and break bad patterns.
Order from Semicolon Bookstore. 
Children return to school and listen to the stories of what each one did over the summer. Meeting new classmates means not only opening eyes to new experiences, but also remembering that her own experiences don't diminish her is what the narrator teaches the reader.
Order from Women & Children First Bookstore.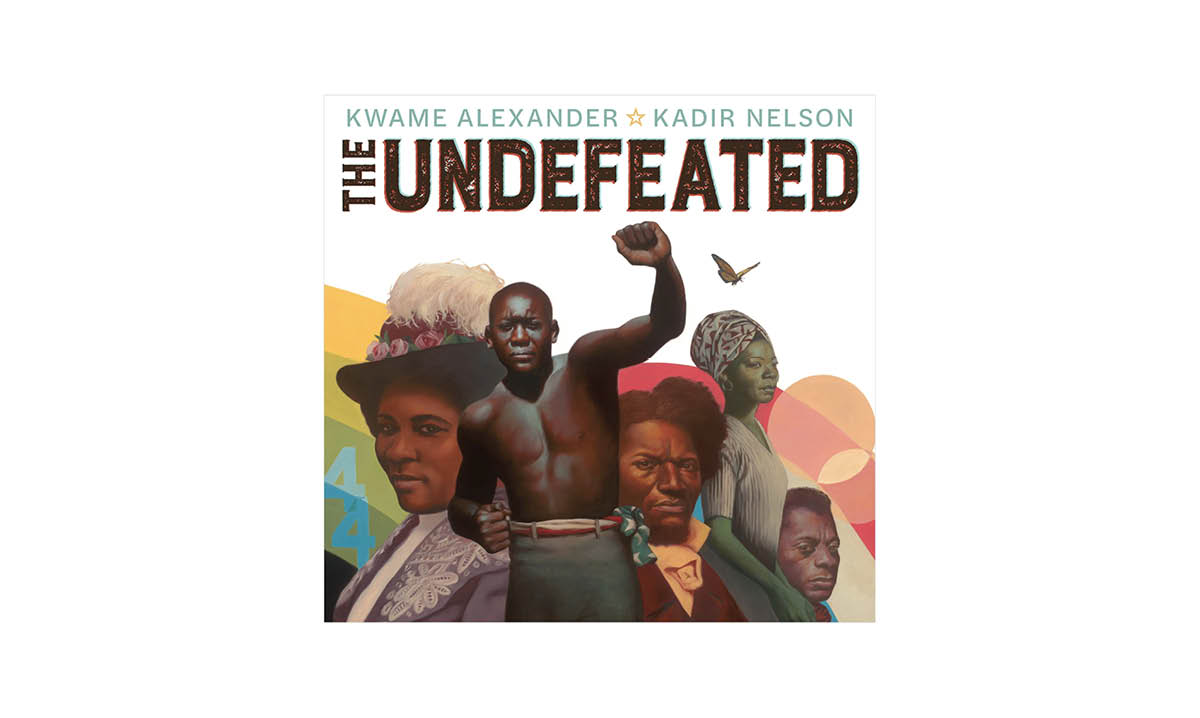 When teaching our kids about Black history in the United States, this book is a poem describing Black life in our nation. You'll find references to Martin Luther King, Jr., Langston Hughes, Gwendolyn Brooks, and others, while learning about the present including the Black Lives Matter movement. 
Order from Kido.
Addressing a police shooting and written in 2018, the book supposes a real-time situation of protests, marchers and how families of different colors react. The children in the book can hear and see the TV news, and ask their families with different responses.
Order from Women & Children First Bookstore.
Teens & Tweens
Twenty chapters provide 20 lessons for teens and tweens to understand how to not only not be racist, but to identify and stand up for racism when they see it.
Order from The Book Stall.
This "remix" of Stamped from the Beginning is written for tweens and teens to understand how the history of racist ideas shapes today's culture.
Order from Semicolon Bookstore.
Congressman John Lewis lent his personal history to this graphic novel series that takes the reader through the Civil Rights Movement in three books.
Order from Women & Children First Bookstore.
The history of the Chicago Race Riots interweaves how and why the riots happened with examples that kids can understand.
Order from Semicolon Bookstore.
Seventeen contributors added stories from their lives to tell the story of being young and black in America.
Order from The Book Stall.
Part of an anti-racist future is to address instances racism in our country's past. This true story of the horrific Tulsa race massacre explains one of the worst incidents of racial violence in our nation's history in a way that younger readers can understand and process. 
Order from Kido.
---
Follow Chicago Parent on Instagram.